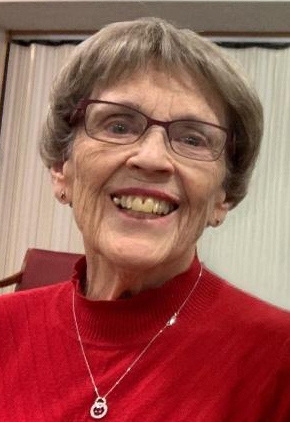 SERVICE VIDEO RECORDING

Lona Gardner
1930 - 2021
Lona Avis Yvonne Gardner (nee Swalm), wife of the late Glen Gardner, passed away in Taber on Sunday, May 23, 2021 at the age of 90 years.
A private burial service was held at the Taber Memorial Garden.
As a result of the restrictions regarding COVID-19 and the government recommendations, a private funeral service was held at Southland Funeral Chapel, Taber on Friday, May 28, 2021 at 12:00 P.M.
Lona is survived by her children Wendy Engleson of Taber and her family Kristi Engleson, Kory (Karmen) Engleson and Kara Engleson; Raymond (the late Victoria) Gardner of Taber and their family James (Tiana) Gardner, Jessie (Edwyn) Ellingson, Braden (Siobhan) Gardner and Jeff (Kelsey) Gardner; Murray (Angela) Gardner of Taber and their family Kaylee, Alyssa, Chelsea and Joshua Gardner; David (Meredith) Gardner of Paris, Ontario and his children Dallas and Kale Gardner and their children Margaret and Isabel Gardner; as well as sixteen great grandchildren. She is also survived by her sister Vera Schmidt and by her nieces and nephews.
She was predeceased by her husband Raymond Glen Gardner and their daughter Lona Loye Gardner; grandson Jayden Murray Gardner; her parents Ethel Annie (nee Bawden) and Samuel Sampson Swalm; brothers Samuel Swalm, Earl Swalm and Reece (Kathleen) Swalm; sisters Clarice Swalm, Vivian (Sam) Copeland, Fay (Keith) Campbell and Hazel (George) Cahoon; brother-in-law William Schmidt.
Lona was born August 26, 1930 in Kindersley, Saskatchewan where she was raised. She attended teacher training at the Saskatoon Normal School and taught for two years after completion of her certificate. She served a mission for The Church of Jesus Christ of Latter-day Saints in 1953 in the Western Canada Mission. She moved to Lethbridge shortly after she finished her mission and continued to teach school. She taught in Lethbridge until 1963 and moved to Taber for a position at Dr. Hamman School. She met Glen Gardner while she was teaching in Taber and they were married in 1966.
Lona loved children and loved to serve in her church. Of the numerous positions she held in her church, she diligently served in all of them happily because of her deep love for the gospel of Jesus Christ. She was a leader for Scouts Canada for over fifty years. She enjoyed playing board games, card games and puzzles with her children and grandchildren. It brought her great joy to help and serve others and she never shied away from hard work.
If friends so desire, memorial tributes in Lona's name may be made directly to the Taber and District Health Foundation, 4326 - 50 Avenue Taber, Alberta T1G 1N9 www.tdhf.ca.