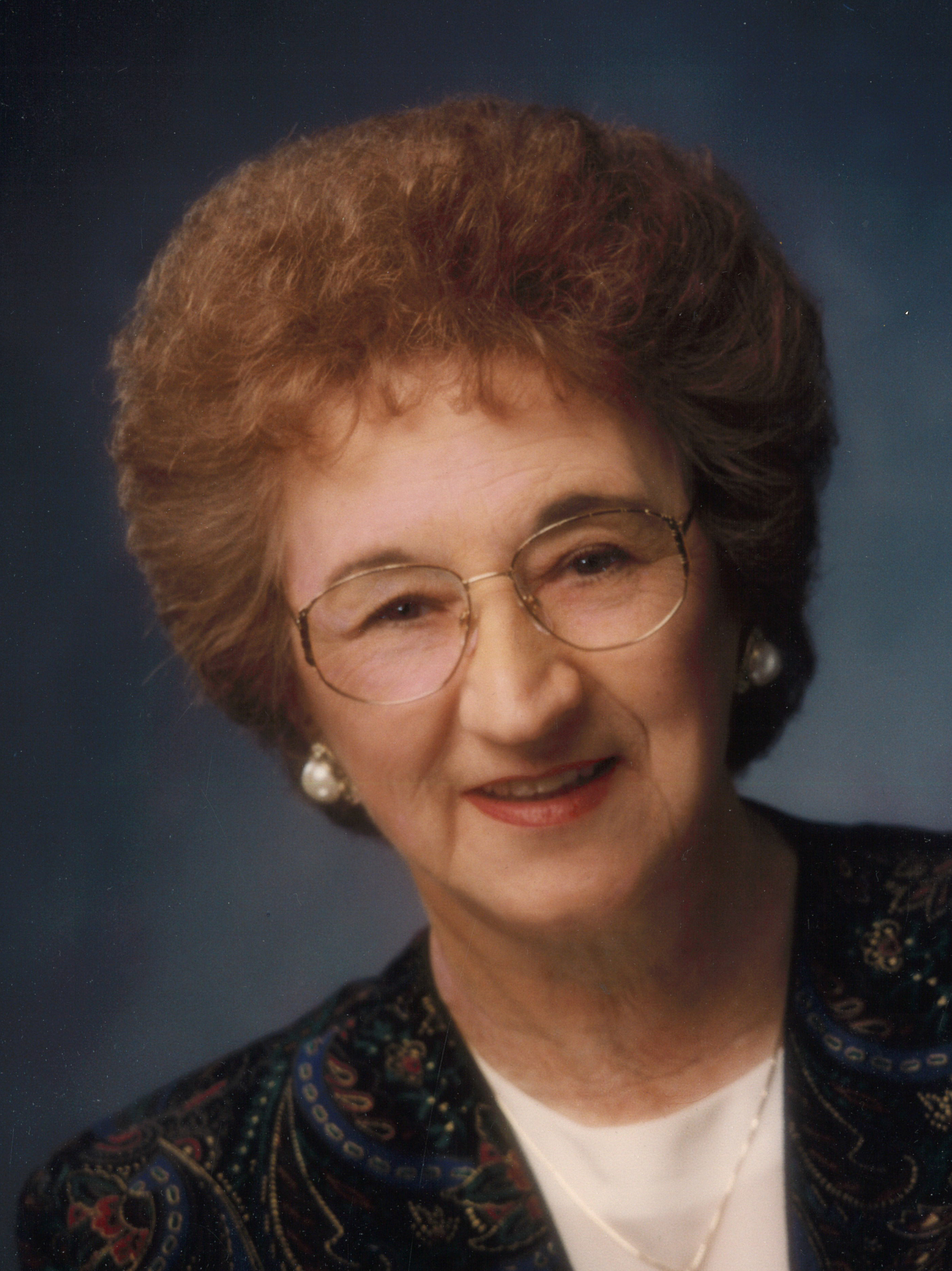 VIDEO TRIBUTE
Anne Mikla
1925 - 2022
It is with great sadness and heavy hearts that the family of Anne Louise Westhora-Mikla, announce her passing in Lethbridge on Tuesday, March 15, 2022 at the age of 97 years.
Relatives and friends were invited to meet with the family at Southland Funeral Chapel, 5006 - 48 Avenue, Taber on Tuesday, March 22, 2022 between 7:00 P.M. and 8:00 P.M. and at the church prior to the funeral service on Wednesday, March 23, 2022 between 12:00 P.M. and 12:40 P.M.
The funeral service was held at The Church of Jesus Christ of Latter-day Saints, Taber Stake Centre, 4709 - 50 Avenue, Taber on Wednesday, March 23, 2022 at 1:00 P.M. Burial followed at the Taber Memorial Garden.
Anne is survived by her daughter Cheryl DeBona of Lethbridge; her special niece Darlene Westhora, who she raised; grandchildren Todd DeBona and his children Jesse, Darian and Shaylee DeBona and Tiffanni Watland; Reg DeBona and his and Anne's cat Jack; Richelle (Rick) Gross and their children Emma (Daniel Anton) and Brynley; Billy DeBona (Khole Dubé); great great grandchildren Caidyn and Jaxson Fowler and Jasper Watland. She is also survived by her sister Jeni Gibson; sister-in-law Delores Mikla; special niece Gladys Smetany; her last surviving best friends from her many years at the cannery, Kiyo Koyanagi and Helen Higa as well as many nieces, nephews, great and great great nieces and nephews.
She was predeceased by her parents Steve and Mary Westhora; brothers and their wives Casey (Eulala) Anderson, Bill (Lois) Westhora, John (Edna) Westhora; infant sister Mary Westhora; brother-in-law Harold Gibson and son-in-law Rudy DeBona as well as numerous extended family members.
Anne was born in Taber on January 2, 1925 to Steve and Mary Westhora. In her late teens, she moved to Lethbridge and began working at Broders Canning Co. After some time, she met and married Joe Mikla and together they had one child, Cheryl. Anne moved back to Taber to work at Cornwall Cannery where she remained until her retirement after thirty five years with the company. Her reputation for being a hard worker and a very efficient employee earned her great respect.
Anne loved Taber, never wanting to live anywhere else, however she did enjoy many bus trips throughout Canada and the United States, including Hawaii. She also cherished short trips to Great Falls with the Pavka's. Anne was very proud of her Ukrainian heritage. She was well known for her delicous cabbage rolls and beautiful hand painted Easter eggs. Her creativity extended to her well manicured and colorful yard. The last fifteen years, her greatest joys were attending her great grandchildren's figure skating and hockey games. She always said, "we are a small family, but we stick together". Anne will be greatly missed.
If friends so desire, memorial tributes in Anne's name may be made directly to the Taber and District Health Foundation, 4326 - 50 Avenue, Taber, Alberta T1G 1N9 www.tdhf.ca or to the Taber Food Bank Society, 5512 48 Avenue, Taber, Alberta T1G 1S4.