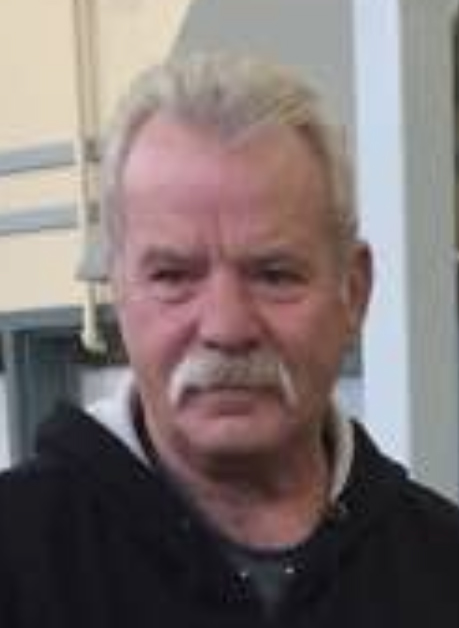 VIDEO TRIBUTE
Tom Coombes
1956 - 2022
Thomas Lynn Coombes passed away in Taber on Sunday, May 1, 2022 at the age of 65 years.
The Burial Service was held at the Taber Memorial Garden, 7600 - 50 Street, Taber on Friday, May 13, 2022 at 2:00 P.M.
Relatives and friends were invited to meet with Tom's family at the Royal Canadian Legion (Lower Lounge), 5205 - 48 Avenue, Taber on Saturday, May 14, 2022 between 1:00 P.M. and 4:00 P.M.
Tom is survived by his twin brother Tim Coombes of Calgary and his children Jennifer (Alex) Watt (their children Brandon, Angelle, Chase, Kyla, Emily and Logan), Troy Coombes (Samantha Gray); sister Susan Coombes (Richard Bacho) of Taber and Richard's children Janis and Jayson. He is also survived by his aunt Margaret Price of Taber, uncle Gordon Coombes of Calgary; first cousins Roseanne Horrocks, Ann Fulton, Mary (Jim) Stewart, Boyd and Brad Schauermann, Lyle, Ray, Darrell and Dan Coombes, Patti Zabot and Marla Ericksen.
He was predeceased by his parents Larry and Rose Coombes; grandparents Marcella and Charles Price, Les and Corene Coombes; uncles and aunts Leroy and Shirley Coombes, Barbara and Brian Ericksen, Lynda Schauermann, Hurley Price, Devota "Buddy" and Joe Godfrey.
Tom was born and raised in Taber, attending school at Dr. Hamman Elementary and WR Myers High School. After high school Tom went to work at Revelstoke Lumber and then worked a season at the Sugar Factory. He then went to work for Riverbend Rock Products where he worked for over thirty five years, until his passing. Tom was also a volunteer firefighter for the Town of Taber. He was on ambulance service for a few years, an auxiliary with the Taber Police Service, as well he was a certified scuba diver. Tom had a soft spot for the stray cats in his neighborhood, which he fed many of them over the years. He loved fishing, hunting, camping and boating. Tom would help anyone in need, whether it be changing a tire or giving someone a boost. He was the best baker, he made amazing buns, biscuits and cinnamon rolls, even mom had to admit that. Above all he loved his family and friends and was always up for a reunion. He was loved by many and will truly be missed by all.