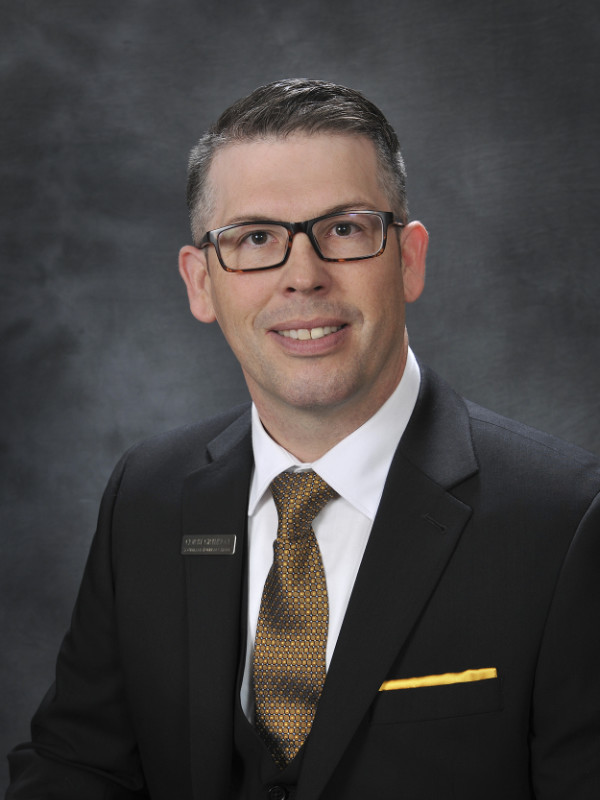 Corby grew up in Brooks, surrounded by agriculture and oil and gas. After graduating high school, it seemed fitting for him to further his education in one of those vocations. Corby attended the Medicine Hat College and Lethbridge College before enrolling at the University of Lethbridge. In 1997, he graduated with a diploma in Environmental Science, focusing on watershed management and then in 1999 he completed his Bachelor of Science degree in Environmental Science.
After completing the college diploma, Corby entered the field of environmental and construction consulting in the oil and gas industry and continued consulting while completing his university degree. He consulted throughout British Columbia, Alberta and Saskatchewan on various projects and in different capacities in the oil and gas industry.
In 2001, Corby married Terri and relocated to Taber, Terri's hometown, to be closer to Terri's work and family. Corby and Terri are blessed with two wonderful children and enjoy spending as much time with them teaching, learning and enjoying life as it comes along. In 2017, Scott and Darryl approached Corby about a possible career change. He accepted, not knowing what the funeral industry had in store. Soon he found that Southland provides families with a necessary service in a kind, compassionate and professional way. Southland's dedication and commitment to families closely aligned with that of Corby's own qualities of excellence in service, strengthened by his kindness, compassion and dedication. Corby feels honoured and privileged to be a part of the Southland family.