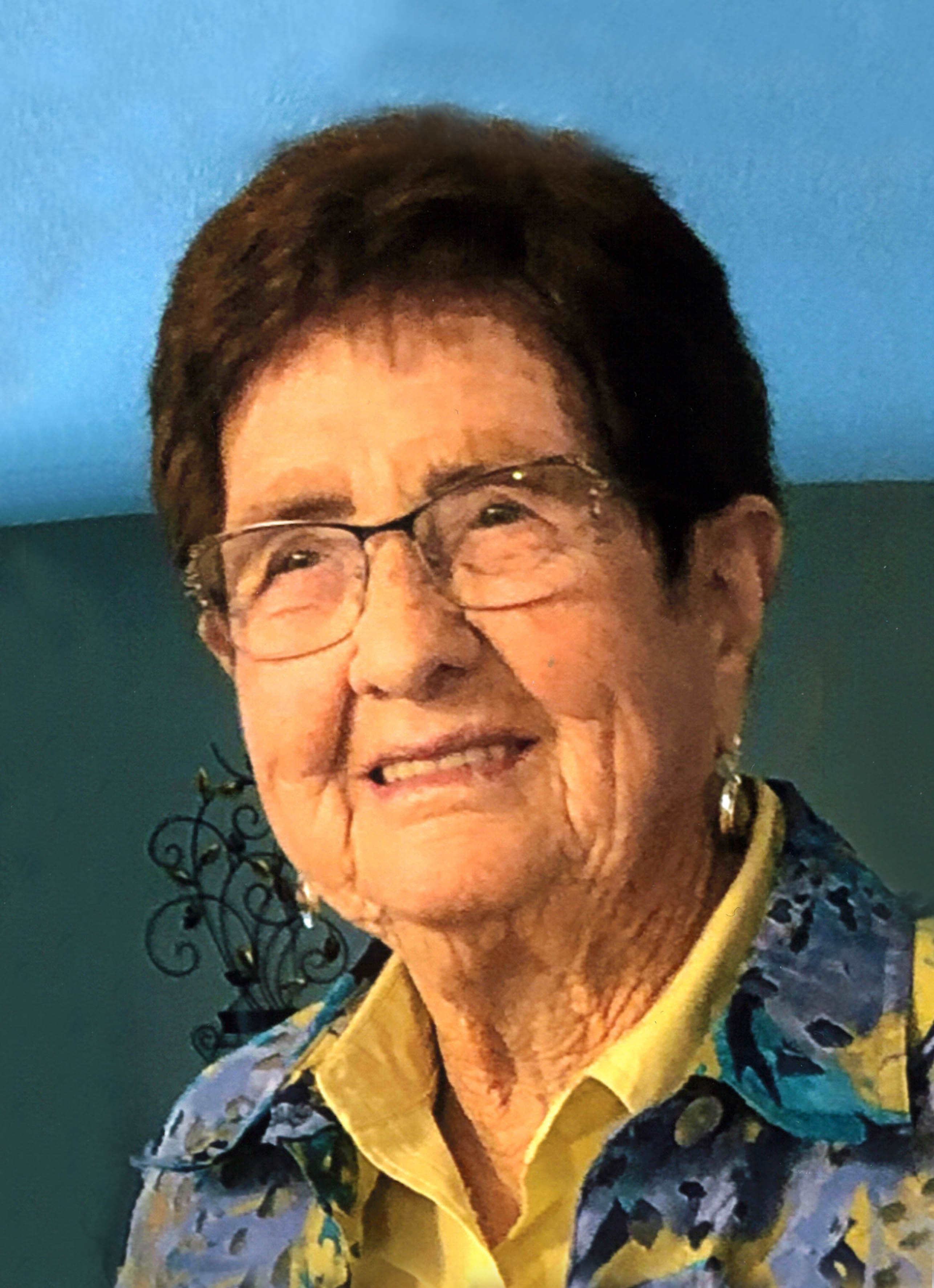 VIDEO TRIBUTE
Daisy Collett
1932 - 2019
Daisy Louise Collett, beloved wife of the late Harold Collett, passed away peacefully in Taber on Sunday, December 29, 2019 at the age of 87 years.
Relatives and friends were invited to meet with the family at Southland Funeral Chapel, 5006 - 48 Avenue, Taber on Thursday, January 2, 2020 between 3:00 P.M. and 4:00 P.M.
The Funeral Service was held at The Church of Jesus Christ of Latter-day Saints, Taber Stake Centre, 4709 - 50 Avenue, Taber on Friday, January 3, 2020 at 2:00 P.M. A private burial followed at the Taber Memorial Garden.
Daisy is survived by her children Pat (Cliff) Gough of Salt Lake City, Utah, Judy Horrocks of Taber, Dale Collett of Taber, Dwayne (Linda) Collett of Taber, Delbert Collett of Taber and Sherry Collett of Taber; sixteen grandchildren, thirty three great grandchildren and one great grandchild. She is also survived by her brother Verle (Marianne) Shockey and sister Kathy (David) Evans; sisters-in-law Eileen Collett, Sharon Shockey and numerous nieces and nephews.
She was predeceased by her husband Harold Collett; her parents Ed and Ella Shockey; her brothers Roy (Marg) Shockey, Lum (Barb) Shockey and Orval Shockey; sisters Betty Schmidt and Mavis Hole. Daisey was also predeceased by Harold's parents Morgan and Phoebe Collett and his siblings Archie (Vivian) Rombough and Bob and Barb Collett.
Daisy was born in Delisle, Saskatchewan on February 9, 1932, one of eight children born to Edward and Ella Shockey. She married Harold Collett on December 17, 1949. They raised six children, two grandchildren Devin and Amber and a great grandchild, Zidane.
Daisy was a very strong woman and enjoyed many aspects of life, enjoying the sports of curling and bowling. She was the first secretary for the Chinook Rodeo Association and help the association develop their first "rule book". Daisy enjoyed watching her children participate in many rodeo events as well as hosting many Taber Roping Club functions in the arena at her home in Purple Springs.
Daisy worked for the Municipal District of Taber as weed inspector for fifteen years. She also work at Rogers Sugar for seventeen years as chief cook and bread maker, alongside her special friend Arlene Rombough. In her later years she enjoyed having coffee with her very special friends Dixie Engelson, Correen Abell; Mary Wenbourne; Toots Engelson and Maureen Paterson.
If friends so desire, memorial tributes may be made directly to the Heart and Stroke Foundation of Alberta, Box 2211, Lethbridge, Alberta T1J 4K7 www.heartandstroke.ca.
Daisy's family would like to extend their gratitude to Dr. Hargrove and Dr. Torrie and the nursing staff at the Taber Hospital.