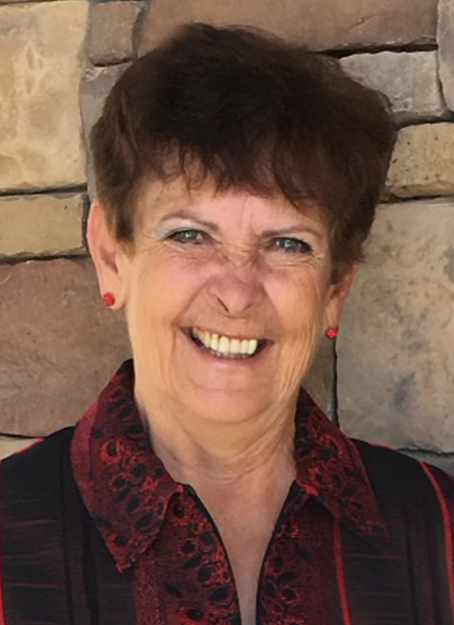 VIDEO TRIBUTE

SERVICE VIDEO RECORDING

Roberta Odland
1952 - 2023
Roberta Lorraine Odland (née Jespersen), passed away peacefully in Taber on Tuesday, January 17, 2023 at the age of 70 years.
Relatives and friends were invited to meet with the family at Southland Funeral Chapel, 5006 - 48 Avenue, Taber on Sunday, January 22, 2023 between 3:00 P.M. and 4:00 P.M.
The Funeral Service was held at Knox United Church, 4929 - 50 Avenue, Taber on Monday, January 23, 2023 at 10:00 A.M. Burial followed at the Taber Memorial Garden.
Roberta is survived by her children Candace McGowan of Edmonton and her children Quinn, Alex and their father Nicholas; Jared (Tara) Odland of Vauxhall and their children Kylan and Blaise; Wes (Angie) Odland of Vauxhall and their children Ella, Austin and Aubrey. She is also survived by her father John Jespersen and his partner Luella; siblings John (Leah) Jespersen, Tom (Marsha) Jespersen, Bruce (Brenda) Jespersen, Tim (Deb) Jespersen and Patti (Greg) Carter; brothers-in-law Dan Dorchak and Kevin Virostek; her children's father Edward (Debbie) Odland as well as numerous nieces and nephews.
She was predeceased by her mother Bette Jespersen; sisters Wendy Virostek and Lynne Dorchak and infant brother Gordon Jespersen.
Roberta was born October 10, 1952 in Taber where she grew up on the family farm south of Taber. She received her schooling in Taber. Roberta met and married Ed Odland and they raised their three kids on their farm in the Circle Hill area. She had many occupations over the years including helping on the farm, working at the Vauxhall Elementary School, Vauxhall Co-Op, dispatching for the Taber Police Service as well as the RCMP in Prince George and Red Deer. After retiring she moved to Taber where she has resided until the time of her passing. Roberta enjoyed many pastimes which included curling, gardening, painting, crocheting and spending time with her family, especially her dad and grandkids. She was very active with her grandkids and took every opportunity to attend their sports and clubs. Roberta's life accomplishments were her garden and her family. She will forever be remembered for her love of family.