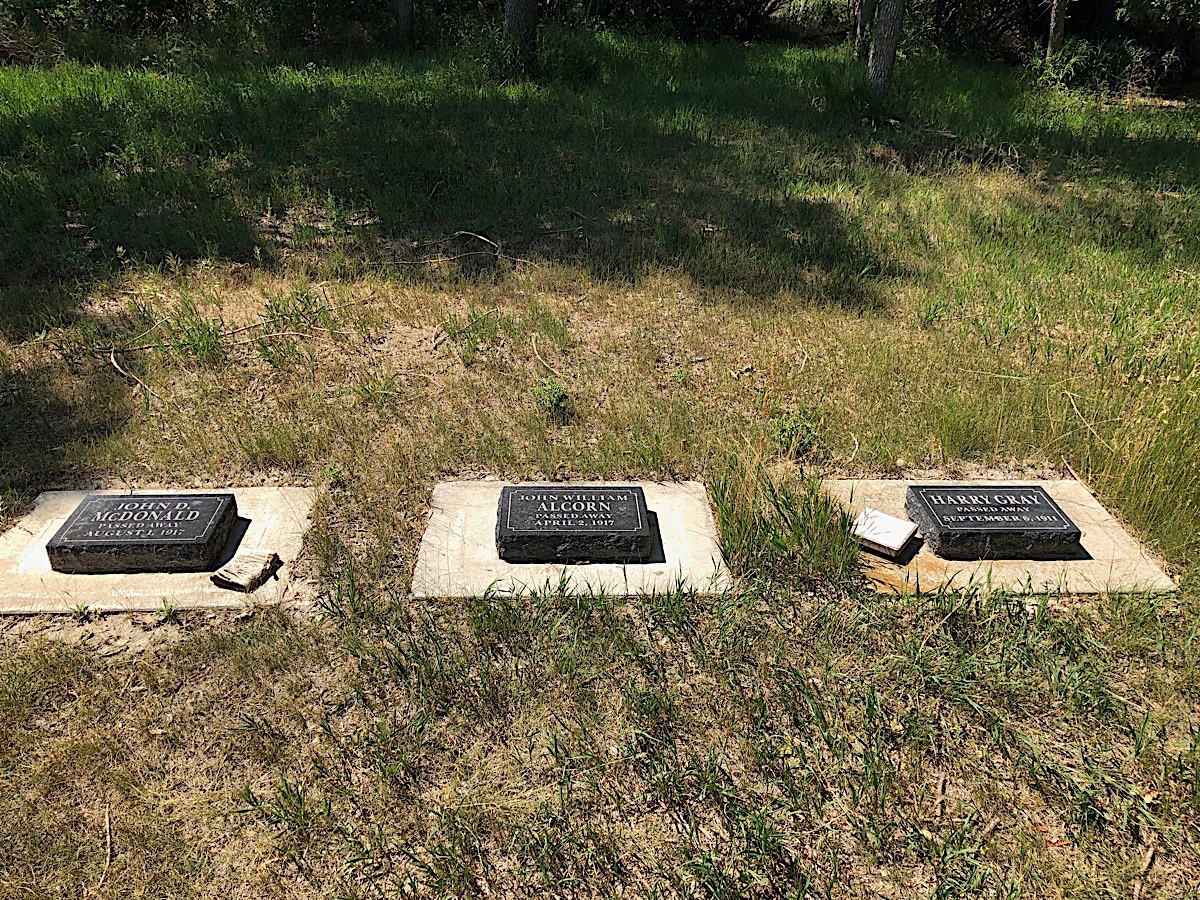 In 2015, it came to our attention that there were three unmarked graves located in the northwest corner of the Taber Memorial Garden. Feeling strongly that every individual, regardless of their social status, race or creed deserves the respect of a dignified burial, Southland Funeral Chapel made the decision to mark the graves of these three men.
At the time, aside from their names and dates of death, we knew nothing about these individuals. In August of 2019, Karen Ingram, the curator of the Taber Irrigation Impact Museum contacted us to let us know that she had located information published in the Taber Times at the time of their deaths. If you click on the individual photos, you will have access to the information published about these three men. The dates and spelling of names may not be 100% accurate but given that more than one hundred years has passed, record keeping in the early 1900s may not have been accurate.
Most likely, they were buried as 'paupers', buried 'outside' the cemetery for any number of reasons often related to social status. A 'paupers' grave was commonly used for unknown, unclaimed or indigent individuals.