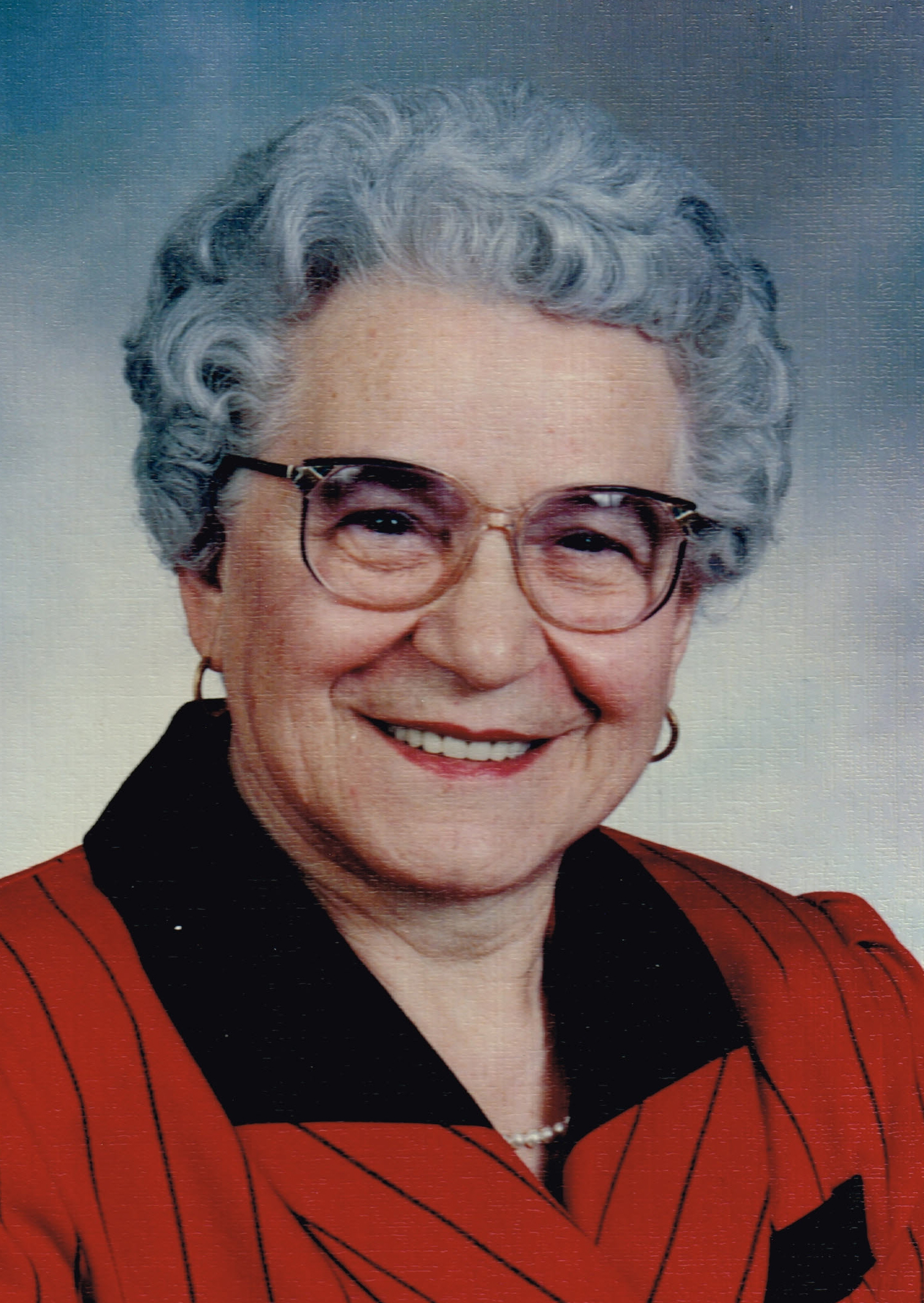 Dina Zanolli
1923 - 2017
Leopoldina Zanolli, beloved wife of the late Italo Zanolli, passed away in Lethbridge on Saturday, November 25, 2017 at the age of 94 years.

Relatives and friends were invited to Prayers at Southland Funeral Chapel, 5006 - 48 Avenue, Taber on Monday, December 4, 2017 at 6:00 P.M.

The Funeral Mass was celebrated at St. Augustine's Catholic Church, 5009 - 48 Avenue, Taber on Tuesday, December 5, 2017 at 11:00 A.M. Burial followed at the Taber Memorial Garden.

Dina is survived by her son Alvaro (Lorell) Zanolli of Lethbridge; grandchildren Joshua (Breanna) Zanolli of Olds (their children Jaxon, Emerson and Kamryn); Jeffrey (Kareena) Zanolli of Lethbridge (their children Gavin and Grady); Janna (Shawn) Ogertschnig of Lethbridge (their child Kendal). Dina is also survived by her sisters-in-law Maria Zanolli of Lethbridge (her children Norman Zanolli, and Norie (Bob) Duncan) and Rosi Cazzoli of Italy and many relatives in Canada and Italy.

She was predeceased by her husband Italo in 1983; daughter Flavia in 2013; two brothers Primo in Italy and Vittorio of Port Alberni, British Columbia; sister Elsa also in Italy.

Dina was born in Ville del Monte, Trento, Italy on June 7, 1923 to Angelo and Diomira Berti. Dina married Italo Zanolli on February 18, 1950 in Italy. In December of 1954, they along with their two children, Flavia and Alvaro immigrated to Taber. However, Dina and Italo thoroughly enjoyed their many trips back to their beautiful mountain village in northern Italy. Dina worked for several families in Taber as a housekeeper, at the Taber Hospital and later at Chinook Drycleaners as a seamstress. In 1993, she moved to Lethbridge where she resided until the time of her passing.

Dina was a devoted wife, mother, grandmother (Nonna) and great grandmother. Cooking big family dinners served with her specialty of chicken and polenta, and her delectable desserts was one of Mom's very favourite things to do. Her door was always open to the many visitors who enjoyed her generous hospitality. She will be dearly missed by all!

If friends so desire, memorial tributes in Dina's name may be made directly to a charity of one's choice.