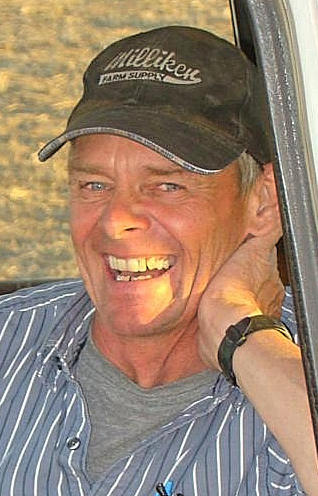 VIDEO TRIBUTE
Izaak Geluk
1962 - 2020
Izaak Cornelis Geluk, passed away unexpectedly near Enchant on Thursday, February 13, 2020 at the age of 58 years.
The Funeral Service was held at Southland Funeral Chapel, 5006 - 48 Avenue, Taber on Thursday, February 27, 2020 at 11:00 A.M. with Shelly Bassett officiating.
Izaak was born on January 13, 1962 on the home farm near Nagele, a town in the county of Noordoostpolder in the Netherlands. He attended kindergarten to grade eight in Nagele and completed high school in Emmeloord, a larger town in the same county. He later studied agricultural education in Emmeloord. Izaak is survived by two older brothers, a sister and three younger brothers. The family was raised on an arable farm. After receiving his education, Izaak worked for a few years for a farm contracting business and then moved to Canada. He started working for farmers and later began his own farm in 1990.
Izaak was married from 1998 to 2002 without any children. His son was born in 2005 from a later relationship. Izaak remained farming in Enchant until his passing.
During the last ten years of his life, he spent time traveling in Canada as well as the United States and other continents including South America, the Middle East and planned to see more of the world.