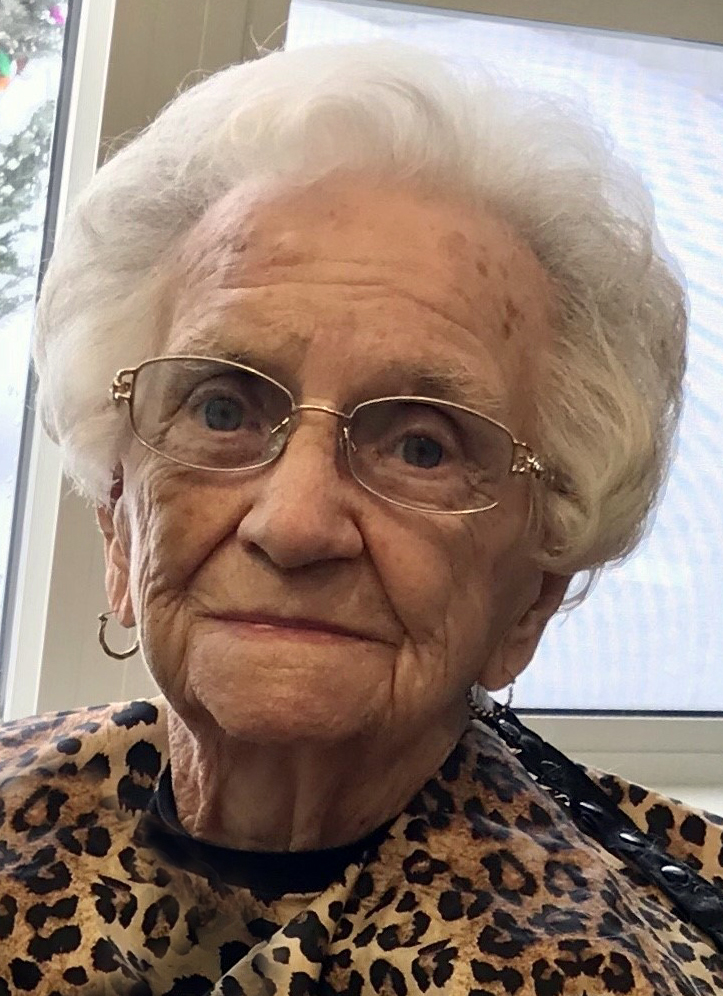 Jeanette Powell
1921 - 2020
Jeanette Lois Powell (nee Carley), beloved wife of the late Mike Powell, passed away peacefully in Taber on Saturday, June 13, 2020 at the age of 99 years.
As a result of the restrictions regarding COVID-19, and the government's recommendations, her family privately celebrated Jeanette's life of 99 years and shared their cherished memories with each other at Southland Funeral Chapel on Friday, June 19, 2020.
Jeanette was born on April 1, 1921 to Mary Francis and William Frederick Carley in Oronoco, Minnesota. When Jeanette was eleven, her family immigrated to Canada to settle on the Carley farm in the Wadena district south of Taber. She attended the Wadena District School until she finished grade ten at the age of fifteen. That was the highest grade offered at that school. When Jeanette was eighteen her big event of the week was going to town on Saturday night. She met Michael Powell and he knew right away that she was the love of his life. Michael wanted to spend the rest of his life with Jeanette. They were engaged for seven months and on March 1, 1941 they were united in marriage. Together they had three children Judith, Patricia and David. The family grew to add eight grandchildren, twelve great grandchildren and one great great grandchild along with numerous spouses.
Jeanette was predeceased by her husband of almost sixty five years Michael Powell; daughter Patricia Powell; parents William and Mary Carley; brother Lyle Carley and sister-in-law Hazel Carley.
One of Jeanette's most happy events in her life occurred on June 15, 1976 when she became a Canadian citizen. She was fifty five years old at the time and remained a proud Canadian throughout the rest of her life.
Jeanette loved her home, her garden, crafting and learning new things. She spent precious time with her family and had so much love to give to each and every one of them. Her memories and values will live forever in their hearts.