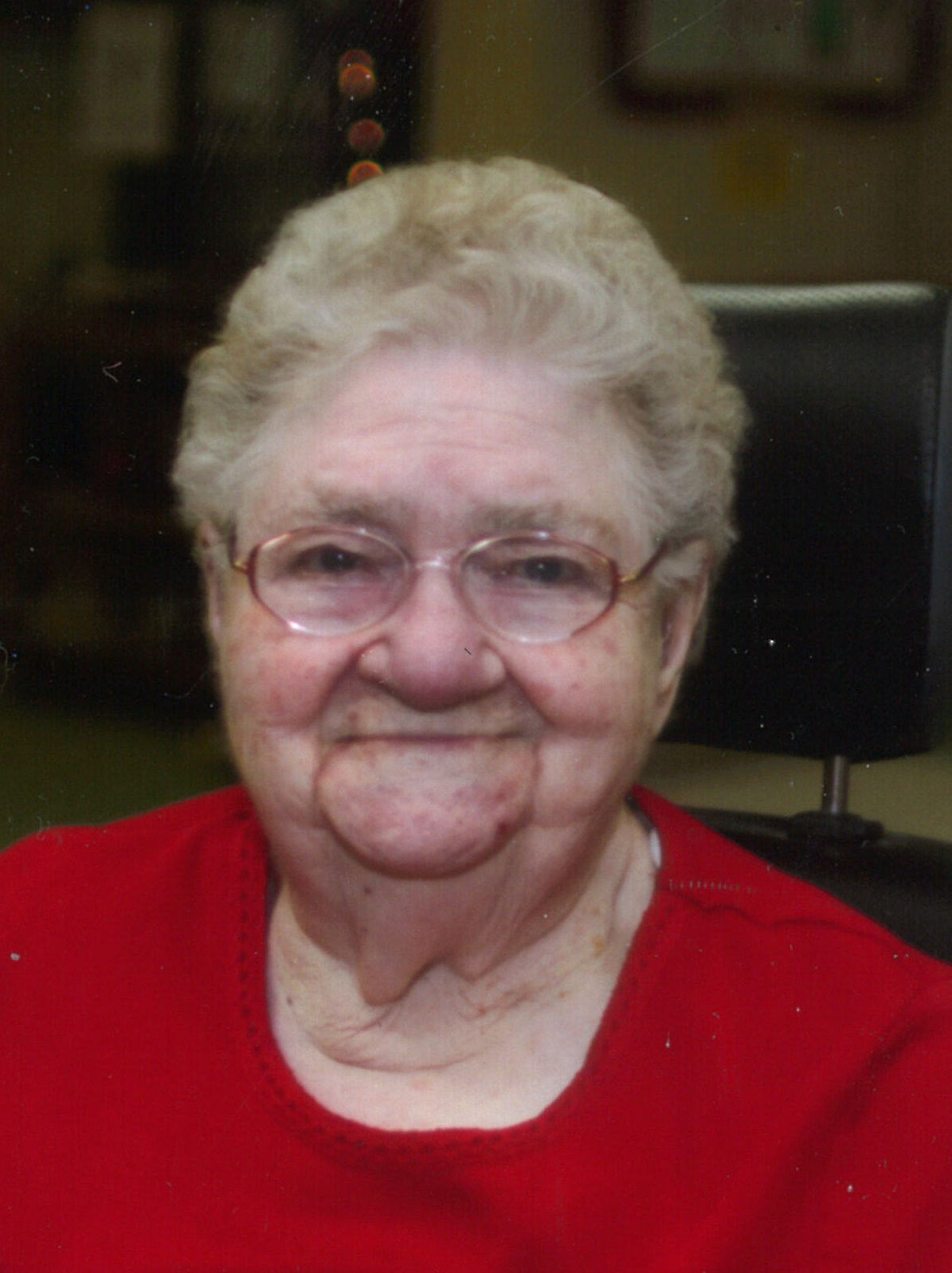 Violet Charlton
1927 - 2020
Our beloved mother, Violet Charlton (nee Makinson) passed away peacefully in Taber on Wednesday, August 26, 2020 at the age of 93 years.
As a result of the restrictions regarding COVID-19, and the government's recommendations, a private funeral service was held at Southland Funeral Chapel, Taber on Saturday, August 29, 2020. Burial followed at the Barnwell Cemetery.
Violet is survived by her children Susanne Martin of Lethbridge and her children Kerry (Roger) Rusnell, Lisa Martin (Trent Perry) and Crystle Martin; Bryce (Laura) Martin of Taber and their children Brad (Deanna) Martin and Jennifer (Jody) Archer; Larry (Marion) Valgardson of Taber and their children Scott Valgardson, LeeAnn (Doug) Virovec, Jamie (Nathan) Johnson, Joe (Jamie) Valgardson, Theresa (Randall) Miller and Erin (Scott) Bissett; Brenda Pyrch of Taber and her children Nick Pyrch, Kristan (Dave) Atkins, Jessica Pyrch and Melissa Pyrch.
She was predeceased by her husbands Allen Martin and Harry Charlton; sons Alvin Martin, James Martin and Ray Martin; grandson Tyler Valgardson; parents Joseph and Mary Makinson; siblings and their spouses Thelma (Norton) Winchester, Helen (John) Archer, Josie (Wesley) Dunz and Bill Makinson.
Violet was born in Taber on April 27, 1927, the third child of Joseph and Mary Makinson. She lived on the family farm and helped her dad with farming, chores and checking cattle on horseback. She married Allen Martin and together they had six children Alvin, James, Bryce, Marion, Brenda and Ray. Violet lived on the Martin family farm in Barnwell until moving to Taber where she has resided until the time of her passing. Mom was a very capable, independent and determined person, which brought her through a lot of trials and challenges. Losing three sons before her passing was hard on her. Violet worked very hard on the farm and raising six children mainly on her own until Harry came into her life. She went through a lot of difficult operations as well she lived with mobility issues. Violet never let these situations hold her back or feel sorry for herself. She always moved on with a happy disposition. Violet loved being around people and was a social butterfly. She loved her family very much, spending a lot of time with us all. Violet enjoyed playing cards, especially winning. She was a fantastic cook and also enjoyed gardening, canning, travelling, knitting, crocheting and making her own clothes. She was still making beautiful afghans at the age of ninety two. Mom set a very good example for us of making the best of any situation that we are given. She worked hard and encouraged us to do the same. She has left us with a wonderful legacy to follow. We are so thankful that you are finally at peace and able to move around as you please. We are thankful for our mom and her full wonderful life she was able to love. We love you very much mom, till we meet again.
Thank you to the staff and residents in Clearview Lodge and Linden View for taking such good care of our mother. They truly were her homes.