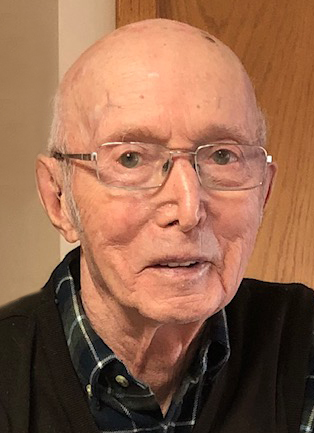 VIDEO TRIBUTE

SERVICE VIDEO RECORDING

Ernie Nottingham
1930 - 2021
Ernest Wesley Nottingham, beloved husband of Bonnie Nottingham, left this world unexpectedly on Sunday, June 20, 2021 at the age of 90 years.
A private funeral service was held at Southland Funeral Chapel, Taber on Saturday, July 17, 2021. Burial followed at Archmount Cemetery, Lethbridge.
Ernie will be sorely missed by his wife Bonnie and their three daughters Lynne (Steven) Zundel of Raleigh, North Carolina, Sandra (Kevin) Cooper of Okotoks and Joanne (Darrell) Kuryvial of Taber; thirteen grandchildren and eighteen great grandchildren.
Ernie was born on September 20, 1930, at the home of his grandmother in New Dayton to George and Gladys Nottingham of Warner. He attended the rural Powell School east of Warner. Ernie rode his horse or biked to school everyday. After completing his schooling, he started farming with his dad on the family farm. In the winter months he worked in Lethbridge and Calgary driving taxi and other various jobs. Ernie continued to farm and eventually took over the farm from his father.
On February 2, 1952 he married the love of his life, Bonnie Minion of Warner. Together they farmed and raised three daughters.
Ernie was a kind, honest, hard working man. He loved farming and helping others and was a genuine friend to all he met. His quiet, caring nature was a great asset to the many boards he served on in his community. Bonnie and Ernie traveled extensively in their retirement and made many friends along the way. Winters were spent in Arizona and summers at their cabin in Swan Lake, Montana. They retired from the farm to Taber in 1986 where they continued to make many new friends.