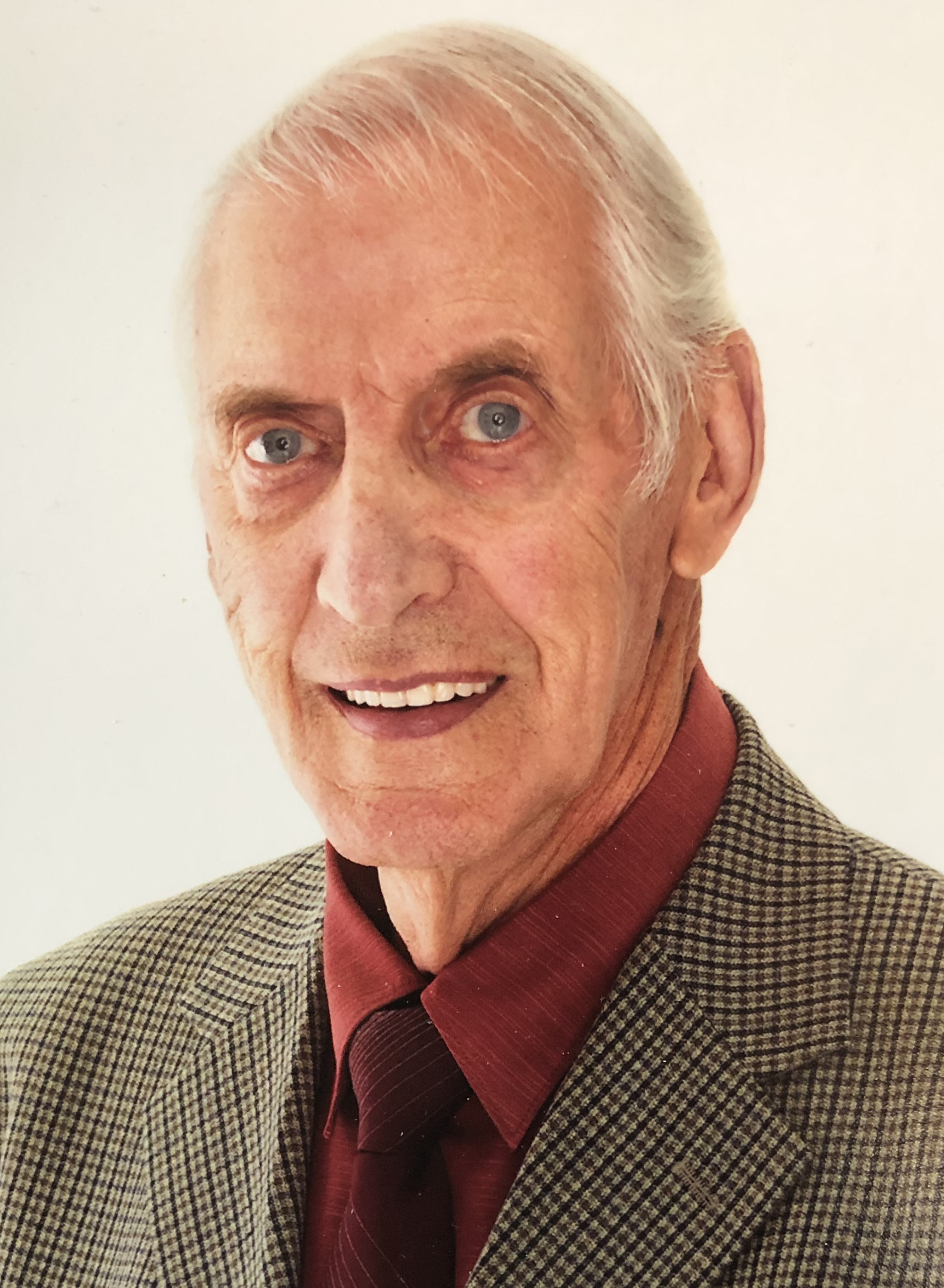 Henry Braun
1931 - 2021
Henry David Braun, beloved husband of the late Gail Braun, passed away in Taber on Saturday, October 16, 2021 at the age of 90 years.
A private funeral service was held at the Evangelical Free Church, 5431 - 48 Avenue, Taber on Saturday, November 27, 2021 at 1:00 P.M. A private committal service followed at the Taber Memorial Garden.
To view a recording of the service click on the 'livestream link' on this page.
Henry is survived by his three children Dave (Barb) Braun of Regina, Saskatchewan, Brenda Braun of Stratford, Ontario and Ron (Jamie) Braun of Raymore, Missouri; seven grandchildren Jon (Kristen) Fitzimmons, Sarah Mitten, Michael Dean and Andrea (Jeff) Berger, Brianna Braun, Keeley Braun, and Logan Braun; three great grandchildren Avery Braun, Randy Berger and Maggie Berger. He is also survived by his brothers Ernie, Ben (Donna Mae), Jerry (Sharon) and Larry (Susan) Braun; sisters Marcia (Bill) Hodgson, Dianna (Charles) Boutland and Sonja (Doug) Davidson as well as numerous nieces, nephews, cousins and friends.
He was predeceased by his wife Gail; daughter Patricia Leone Braun; brothers Art Braun and Bob Braun; sister Rita Magas.
Henry was born on a farm near Beechy, Saskatchewan on February 6, 1931, the third of eleven children of Peter Braun and Lydia (Koehn) Braun. Early schooling was at Neasden and Howendale schools, usually travelling to school by cart and cutter. Later on he attended Rosthern Junior College in Rosthern, Saskatchewan. After high school, Henry spent summers on the farm in Beechy and worked in construction in the fall and winter in Calgary. Ultimately, he returned to the farm, purchasing land beginning in 1954 which he farmed until 1995 when he kept the land in our family and sold it to cousin Rhonda (Braun) Thompson and her husband Neil Thompson who are still living there today. Henry was thrilled to see that their son and his family will be adding another generation to farm that land.
Henry married Roberta Taylor in 1955 and they divorced in 1976. Together they had four children. Life on the farm was hard work with some setbacks but always challenging, much like today. During his time in Beechy, Henry was involved in many community boards such as Wheat Pool, Riverbend Co-op, Beechy Rink, Church, the Hospital and RM of Victory.
In 1998 Henry and his loving wife Gail were married and together they moved to Taber. They enjoyed their retirement in Taber as a centralized location relative to Gail's children and multiple brothers and sisters in Calgary. Together they became involved in the community, grew one of the best gardens around, watched sports, played cards, danced and enjoyed time traveling around the world for vacations and to see friends and family.
If friends so desire, memorial tributes in Henry's name may be made directly to a charity of one's choice.
Dave, Brenda and Ron wish to express their forever gratitude for the love and support of all the friends and relatives for their amazing friendship and support; all of the aunts and uncles who have always been there whenever we needed help from near and far; neighbors that have been keeping an eye out for them, and all of the amazing healthcare professionals who have been caring for Henry at home and in the hospitals in Lethbridge, Taber and Medicine Hat over the years.