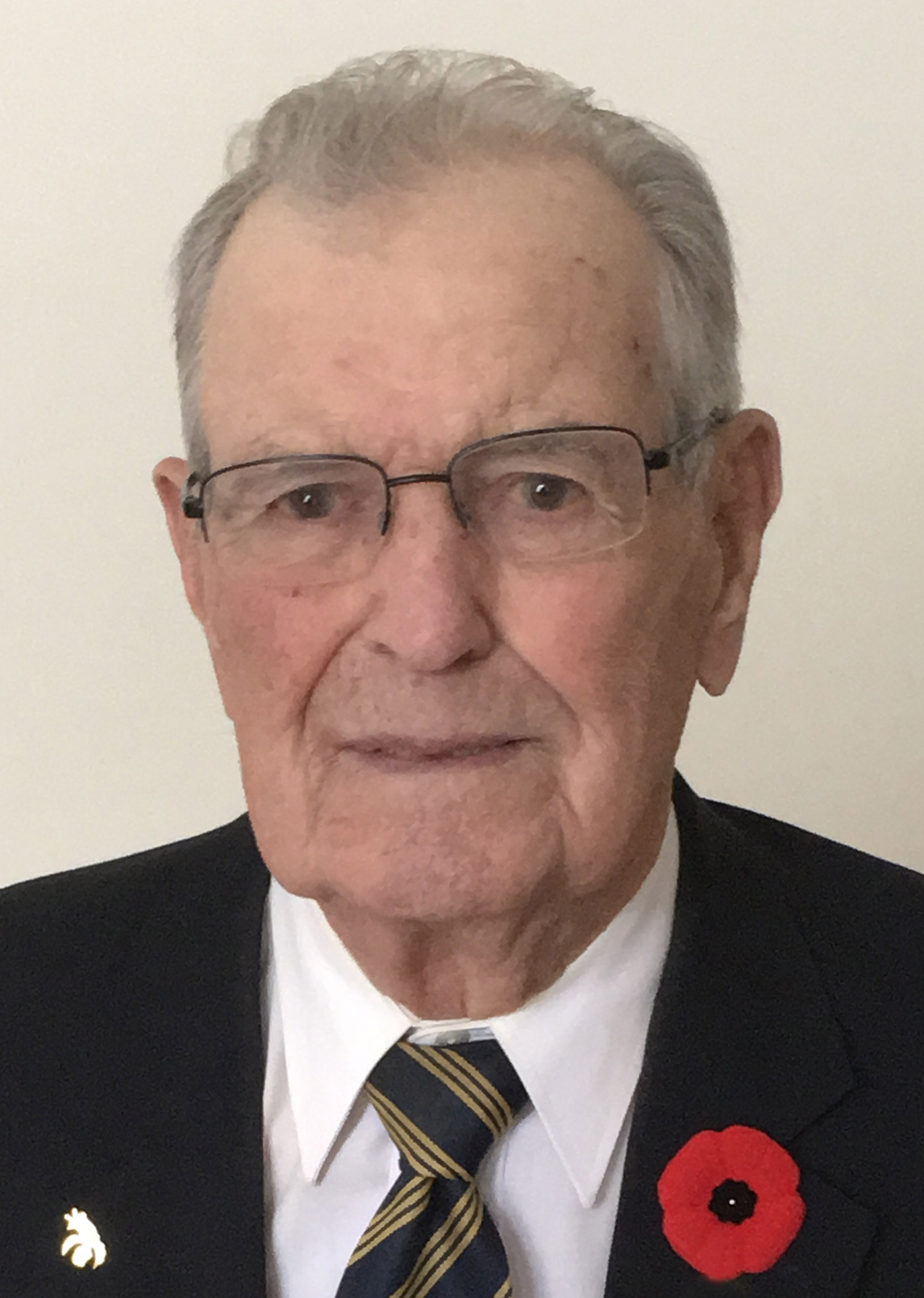 VIDEO TRIBUTE

SERVICE VIDEO RECORDING

Jack Fettig
1920 - 2021
It is with great sadness that the family of Philip Jacob Fettig, announce his passing in Taber on Monday, October 25, 2021 at the age of 101 years.
A private Prayer Service was held at Southland Funeral Chapel, Taber on Thursday, October 28, 2021.
A private Funeral Mass was celebrated at St. Augustine's Catholic Church, Taber on Friday, October 29, 2021. Burial followed at the Taber Memorial Garden.
Jack is survived by his two children Bryan (June) Fettig of Regina, Saskatchewan and their children Trent (Debbie) and son Jesse of Winnipeg, Blair Fettig of Saskatoon and Angela (Jeff) Thul and their sons Owen and Lincoln of Regina; Carol (Fred) Bodnar and their children Brad (Kristin) Bodnar and their children Kennadi and Dallas; son Craig (Marisa) Bodnar, all from Taber; daughter Tammi (Cale) Leishman and their children Taya and Tori of Lethbridge. He is also survived by numerous nieces and nephews and by his cousin Amos Fettig, the last of his generation.
He was predeceased by his wife Donna Fettig, his siblings and her siblings.
Jack was born at Grassy Lake on April 6, 1920. He was the fourth child born to Anton and Magdalena (nee Kambeitz) Fettig; a family of seven children, Adam, Joe, Mary, Tom, Tony and Johnny. He was raised on the family farm and educated at the Fettig School.
In 1941, he enlisted with the army. In 1942, he was in Dundurn, Saskatchewan for two months when he met his future bride, Donna Vervalcke, on a weekend pass. He was stationed in Halifax for three and a half years.
He was discharged in the fall of 1945 and in the spring of 1946 he and Donna were married. They build their first house in Grassy Lake. Their first child Bryan was born in December 1949 and their daughter Carol in February 1951. In 1960, they moved to the farm where Jack built a house on the site of the Fettig School. He farmed until 1971 when they moved to Lethbridge. There he built houses for a contractor for thirteen years.
Jack was a member of the Royal Canadian Legion, Elks, Eagles, and the 702 Wing. He was a member of the Legion since 1983 and was awarded a "Lifetime" membership. He was very active in the Legion and received many awards. After Donna's passing, Jack left his home in Lethbridge that he built and moved into Pioneer Place in Taber where he resided until his passing.
If friends so desire, memorial tributes in Jack's name may be made directly to the Taber and District Health Foundation, 4326 - 50 Avenue, Taber, Alberta T1G 1N9 www.tdhf.ca, to STARS, 1441 Aviation Park NE, PO Box 570, Calgary, Alberta T2E 8M7 www.stars.ca or to a charity of one's choice.