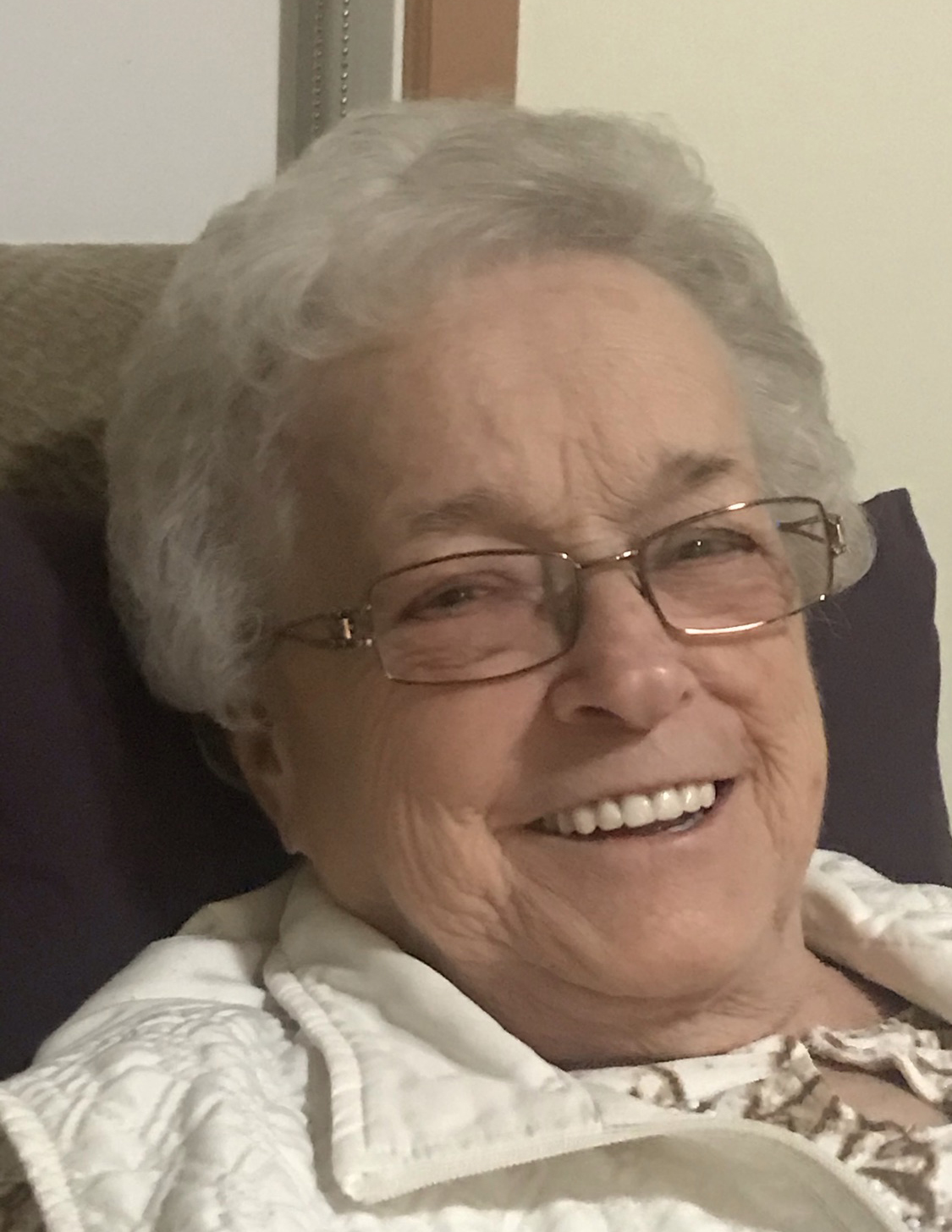 SERVICE VIDEO RECORDING

Gelane Collin
1934 - 2021
After 31,953 days of a life well-lived and well-loved, Ruby Gelane Collin peacefully left this world to travel to her eternal home before the sun had risen on the morning of Sunday, October 31, 2021 at the age of 87 years.
Gelane leaves to cherish her memory four of her children, seventeen grandchildren and twenty four great-grandchildren including the families of son Stewart (Corinne) Collin (Erin, Chloe, Lydia, Luke and Avery); son Clinton (Lorry) Collin (Nicole, Jarrett, Danielle and Melissa); daughter Maureen (Brian) St. Peter (Cassandra, Chad, & Blake); daughter Lynnette (Terence) Hochstein (Shelby, Justin & Michayla); daughter-in-law Natalie (Reid) Collin (Michelle & Tyler); brother Jay (Geri); sister Patricia; sisters-in-law Annabelle, Joyce and Sandy; and the many nieces and nephews and their families who were so blessed to be touched by her love.
She was predeceased by her husband Raymond Harvey Collin (1996); son Harvey "Reid" Collin (2008); dear friend and second husband Roy Ondrik (2008); parents Josiah "Mike" and Ruby Holland; brothers Wayne and Lowell; and sisters Wanda and Nadine.
Born on May 9, 1934, Ruby Gelane Holland was one of seven children lovingly raised by their parents, Mike and Ruby, in Raymond. On November 7, 1953, she married the love of her life, Raymond Collin, joining him to work and raise a family on the Collin family farm southwest of Foremost. Ray and Gelane retired in 1988 and were privileged to watch the next generation continue the legacy. They enjoyed several years of travel, escaping Alberta's cold weather first in Hawaii, then making their winter home in Mesa, Arizona, where they made many new friends. After Ray's passing, Gelane made the trip a few more times before choosing to remain in Foremost. She was very involved in her grandchildren's lives and kept her hands busy completing countless hand-stitched quilts, woven blankets and other crafts she enjoyed. Gelane was very involved in her community, being part of the theatrical society for many years, a member of the Catholic Women's League and other community groups. She loved to cheer for all the Foremost teams, even after her grandchildren were grown. She opened her home to music lessons, many visiting families and even some sports teams - all rewarded by being called "Grandma Collin" by everyone who knew her.
After a graveside service at the Foremost Cemetery on Saturday, November 6, 2021 at 1:00 P.M. with her granddaughter, the Reverend Lydia Collin, as officiant of the ceremony, Gelane was laid to rest beside Ray. The family will plan a wonderful celebration of her life this coming summer.
If friends so desire, our family welcomes donations in Gelane's memory to be made directly to the ALS Society of Alberta, 7874 - 10 Street NE, Calgary, Alberta T2E 8W1 www.alsab.ca, a charity near and dear to our hearts.