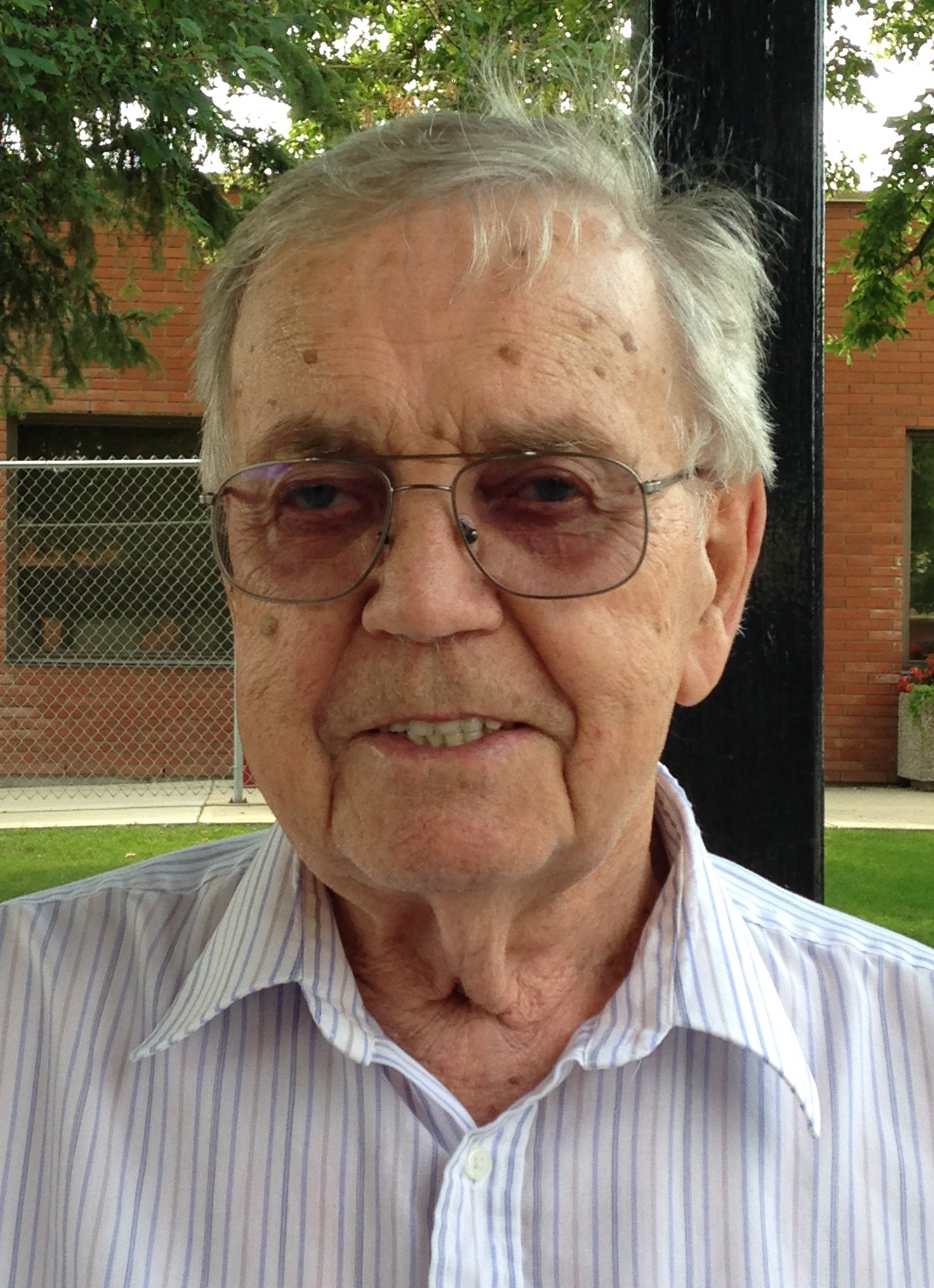 VIDEO TRIBUTE
Vick Selvig
1922 - 2021
With great sadness, Vick Wilfred Selvig, beloved husband of the late Frances Selvig (nee Skoye), passed away in Lethbridge on Tuesday, November 2, 2021 at the age of 99 years.
A private funeral service was held at Southland Funeral Chapel, Taber on Saturday, November 6, 2021. Vick will be laid to rest with his late wife Frances at the Bow Island Cemetery.
Vick is survived by their four children Dale (Deb) Selvig of Edmonton and their children Jennie (Zak) and Clint (Ann) Brandhagen of New York; Dwayne (Roxane) Selvig of Lethbridge and their daughter Jaclyne; Joy (Barry) Underschultz of Sherwood Park and their children Christopher (Jessica), Lisa, Tim (Kelsey) and Loreleigh; Daryl Selvig and Kim Selvig of Medicine Hat and their family Tanya (Brian) Richards, Tammy (Sheldon) Hillier, and Natasha Keller; and many great grandchildren. Dad is also survived by his sister Grace Johnson of Edmonton; brother Norman (Betty) Selvig of Shaunavon, Saskatchewan; sister-in-law Margaret Selvig of Swift Current as well as numerous relatives, nieces and nephews. Vick will be fondly remembered by Bert and Yvonne Keupers and their family Nicole, Melissa and Tom.
He was predeceased by his wife Frances Selvig; parents Fred and Hilma Selvig; brothers Roy, Eddie and Verne Selvig; sisters Gladys Wilder and Vi Dever.
Born May 31, 1922 at Shaunavon, Saskatchewan, Vick was the son of the late Fredrick K. and Hilma (nee Bergquist) Selvig.
Vick was a friend to all who knew him, and always there to lend a hand. His expression "build a silk purse out of a sow's ear", fit him to a tee, as he could always come up with a solution with his handywork and craftsmanship with whatever he had on hand. He was the king of improvisation.
Vick's last years were spent at St. Therese in Lethbridge, where he kept everyone entertained with his wit, stories (a few he may have made up) and his singing.
He was a kind and gentle man and always took life in stride. Vick will be missed. Smiles and laughter are made to be given and received! He shared many with all of us, he will be missed!!
If friends so desire, memorial tributes in Vick's name may be made directly to the Alzheimer's Society, 40, 1202 - 2 Avenue South, Lethbridge, Alberta T1J 0E3 www.alzheimer.ca.
The family would like to thank all his caregivers, nurses and staff at St. Therese for making him feel welcome and part of the family.