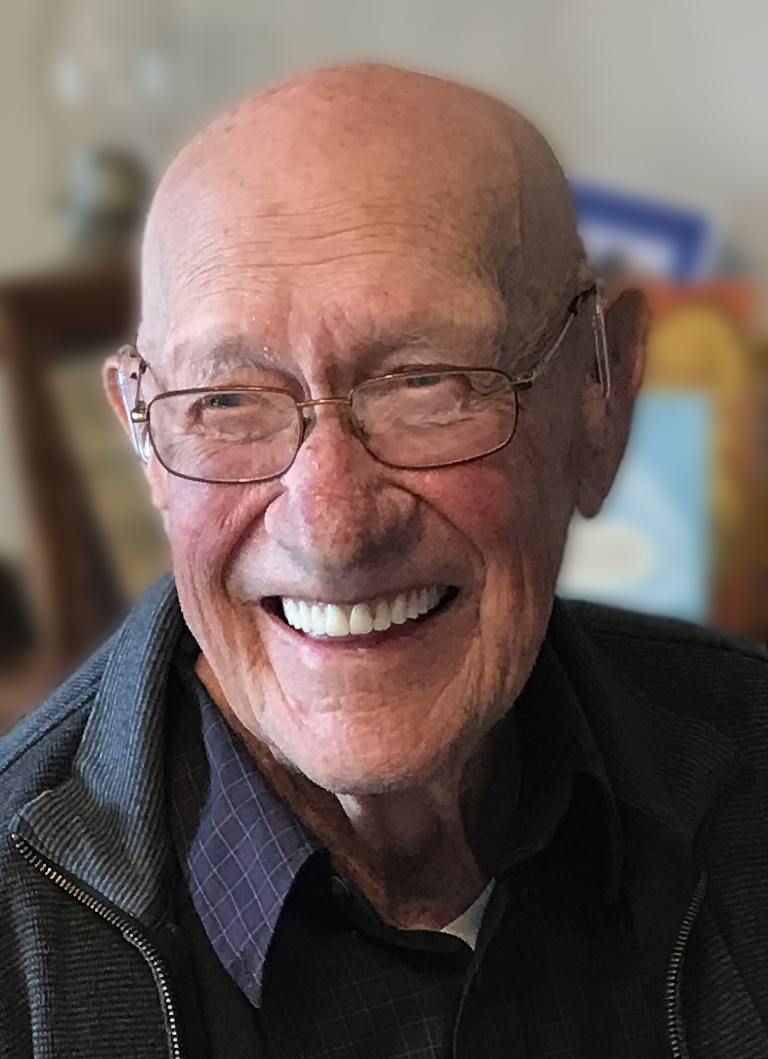 SERVICE VIDEO RECORDING

Joe Bjerkseth
1930 - 2021
Ole Joseph Bjerkseth, beloved husband of Sheila Bjerkseth passed away on Monday, November 8, 2021 at the Bow Island Health Centre at the age of 91 years.
A private burial service was held at the Burdett Cemetery prior to the funeral service on Saturday, November 13, 2021.
A private funeral service was held at the Evangelical Free Church, 214 - 4 Avenue West, Bow Island on Saturday, November 13, 2021 at 2:00 P.M.
Due to the fact that in person attendance at the service was limited and by invitation only, those who wish to view a recording of the service may do so by choosing the 'service video recording' tab on this page.
Joe is survived by his wife Sheila, two sons Kent (Shelly) Bjerkseth of Cold Lake, Cameron (Devona) Bjerkseth of Bow Island; two daughters Alicia Oliver Grayson of Calgary, Lara (Ryan) Russell of Strathmore. Also mourning are eight grandchildren as well as numerous extended family and friends.
Joe grew up in northern Alberta in the Grande Prairie area and came to southern Alberta as a young man. He and his cousin Adrian Stensrud came to the Burdett area and began working for the Strom family in the early 1950's. Joe was guided both in farming and towards God by the Stroms and their influence profoundly affected his life. In 1955 he began farming north of Bow Island on land rented from the Stroms. During this period he met his future wife Sheila Johnson and they were married in 1960 in Burdett. Joe rented land south of Burdett from his father-in-law Johnny Johnson, which he eventually purchased and named the Muddy Boot farm. He and his father-in-law built a new home on the property to which he and Sheila moved into in 1962. At this location Joe and Sheila established a mixed farming operation and raised their family. Over the farming years Joe had the opportunity to welcome several young men from Holland as they began their farming careers. These included Gerald Kuipers and John DeWolfe who became second sons. Joe considered himself to be blessed with their new insights to farming and their friendship.
Joe's life was also blessed by his parents-in-law, Johnny and Jenny Johnson. Johnny spent countless hours travelling to and from the farm to build the buildings that were erected, repair farm equipment and teach Joe and encourage him in his endeavors.
His brother-in-law Garry Johnson, became the brother Joe never had. Many happy hours were spent together as Joe and Sheila, Garry and Dixie raised their families and shared their lives. In later years, this included Joe's sister-in-law Deanna Dutton. Deanna found Joe a willing recipient for her teasing and jests.
Joe and Sheila were active members in the Bow Island Evangelical Free Church. God used this church to draw Joe back into an intimate relationship with Himself. Over the years Joe served in many different roles within the church.
Joe's life can be summarized by three words: God, family and friends.
If friends so desire, memorial tributes in Joe's name may be made directly to a charity of one's choice.
The family would like to thank the staff of the Bow Island Heath Centre, Long Term Care wing for their loving care of Joe and support for the family.