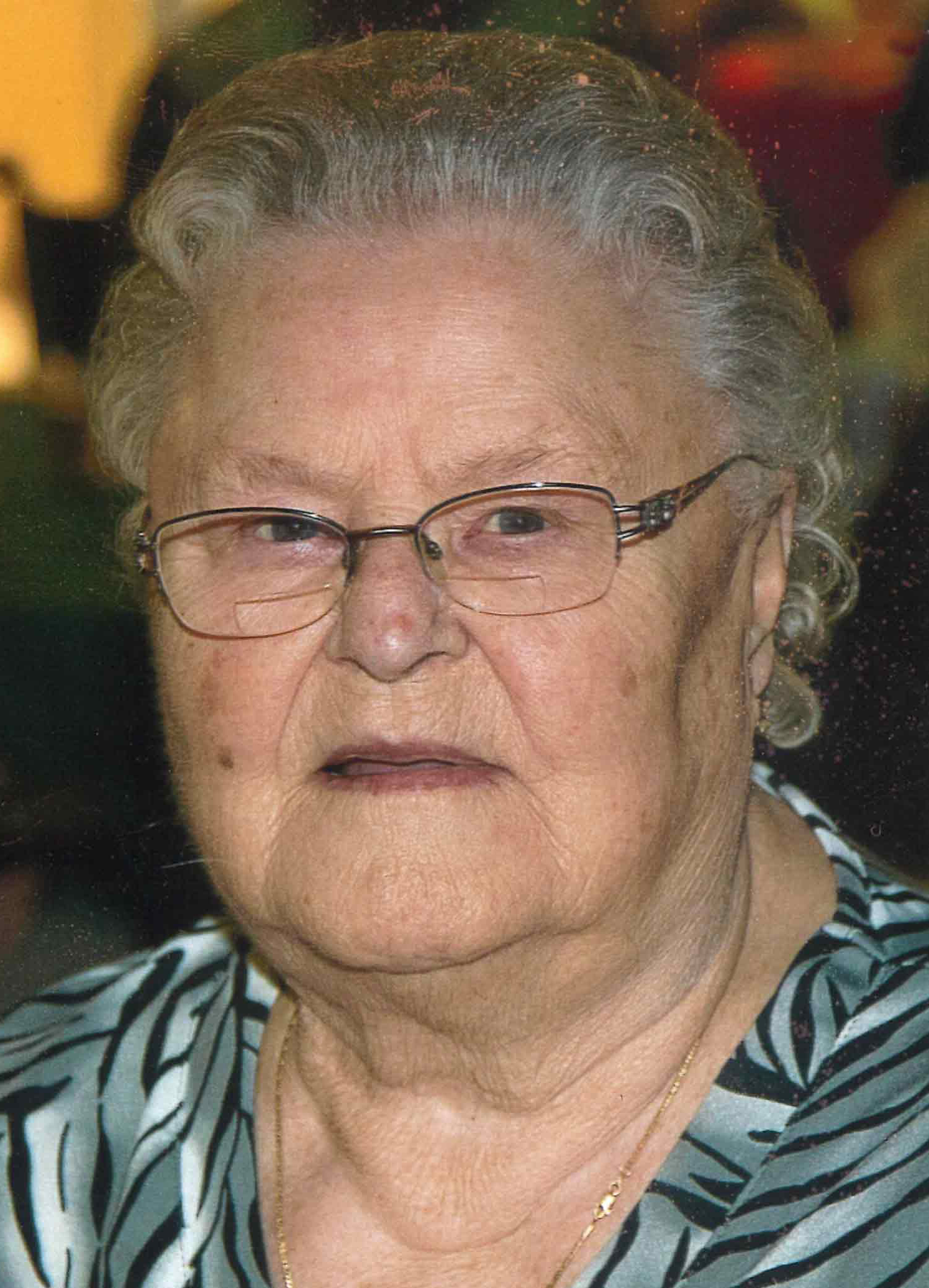 VIDEO TRIBUTE
Maria Czabaj
1925 - 2021
Maria Czabaj, beloved wife of the late Leon Czabaj, passed away in Coaldale on Thursday, November 25, 2021 at the age of 96 years.
A private Funeral Mass was celebrated at St. Augustine's Catholic Church, Taber on Tuesday, November 30, 2021. Burial followed at the Taber Memorial Garden.
Maria is survived by her granddaughter Angelika Czabaj of Calgary and her daughter-in-law Helena and her husband Mark of Lethbridge.
She was predeceased by her loving husband Leon Czabaj, son Mark Czabaj, her parents and siblings.
Maria was born in Poland in 1925. Her father Peter, was a blacksmith and her mother Maria made all their clothes. She had fond memories of growing up with her four brothers.
Maria was taken from her family at the age of fifteen and never saw them again. In the camp where she lived, there were over a thousand young women housed in the barracks. Food was very scarce. They were given a slice of bread a day and a bowl of kohlrabi soup. They had to hunt for food and ate peelings to stay alive. One camp she lived in was bombed. She had to dodge the falling bombs and twice, was almost killed.
Maria met Leon Czabaj two months before the end of the war. He was in the Polish Army but had been captured and forced to work in a prisoner of war camp. One night, she awoke to find English soldiers had come into the barracks, but they told her and all the other to keep sleeping. In the morning when they looked out the windows, they saw Allied soldiers and tanks on the ground. The English came as liberators and the forced labour was over, many people at that time were sick with tuberculosis.
Leon and Maria were married in 1947. The ceremony took place in a Catholic church, but they wore no special clothes or ate any special meal. They immigrated to Canada in 1950 to work in the sugar beet fields. They first lived in Shaughnessy, moving to Readymade two years later and finally came to Taber in 1953. Maria worked at Petries Pantry for seventeen years and at the Rex Cafe for another six. Later, she and Leon bought a sixty acre farm near Barnwell and lived there until 1977 when they moved to town. By all accounts, the farm was 'clean as a whistle'. Leon was a very meticulous farmer.
Leon and Maria adopted a son, Mark when he was twenty one months old. He passed away in 1982 when he was twenty four years old.
Maria was an excellent baker. Over the years, she made countless pies and cakes for the annual fall church supper and the Catholic Women's League bake sales. She has been a Catholic Women's League member for twenty five years.
Leon passed away in 1989. Maria continued to live in their home in Taber for several years. One day, she decided to sell her home and moved into Clearview Lodge. She loved her new home, helping in the kitchen baking buns and many other delicious items. As her health started to deteriorate, she moved to the Coaldale Extended Care. She lived there for five years until her passing.
If friends so desire, memorial tributes in Maria's name may be made directly to the Taber and District Health Foundation, 4326 - 50 Avenue, Taber, Alberta T1G 1N9 www.tdhf.ca.
Her family would like to thank all the caregivers, nurses and staff at Clearview Lodge and Coaldale Extended Care for all the good times and the wonderful care she received.