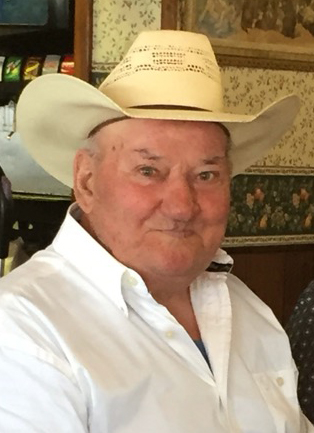 VIDEO TRIBUTE

SERVICE VIDEO RECORDING

Henry Jurgens
1937 - 2021
Henry Norman Jurgens, beloved partner of Millie Archer, passed away in Taber on Monday, December 13, 2021 at the age of 84 years.
A private funeral service was held at Southland Funeral Chapel, Taber on Saturday, December 18, 2021 with Life Celebrant, Shelly Dawn Bassett officiating.
A public service was held at the Taber Agriplex, 6602 - 53 Street, Taber on Saturday, May 14, 2022 at 2:00 P.M.
Henry is survived by his loving partner, Millie Archer and his three sons Marty (Gloria) Jurgens of Pincher Creek, Kirk (Joann) Jurgens of Lethbridge and Blake (Rhea) Jurgens of Lethbridge; grandchildren Kayley (Tim) Heggie and their children Burke and Delta, Cody (Alyssa) Jurgens, Jace (Jozie) Jurgens and their son Jaxon, Janae Jurgens and Jaden (Cody) Jurgens. He is also survived by his sister Virginia, brother Robert Jurgens, three sisters-in-law and a brother-in-law and by numerous nieces and nephews.
He was predeceased by his parents Harry and Francis Jurgens and his sister Joyce.
Henry was born September 7, 1937 and raised in the Skiff area. He farmed and raised cattle until 1990 before he and Millie purchased land in the Purple Springs area to raise cattle. Roping and rodeo is where you could always find Henry.