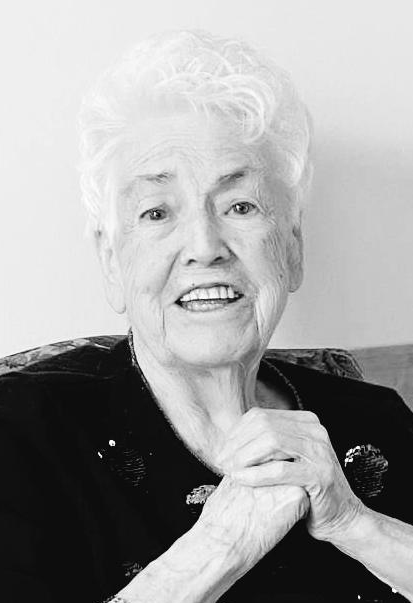 Carmen Thom
1930 - 2022
Carmen Thom passed away peacefully in Lethbridge on Monday, January 17, 2022 at the age of 91 years.
As a result of the current restrictions regarding COVID-19, a private Funeral Mass was celebrated at St. Ambrose Catholic Church, Coaldale on Tuesday, January 25, 2022.
Carmen is survived by her brother Lorenzo of Spain; sisters Rosario and Pepa of Spain, Mercedes of Coaldale and Godson/nephew Juan (Kyle) and their son Connor of Lethbridge.
She was predeceased by her husband Joe in 1997, father Lorenzo Torres Dominguez, mother Rosario Arroyo Valenzuela, sisters Maria and Conchi and brother-in-law John.
Carmen was born in Puente Genil, Spain on July 22, 1930. A frequent traveler, she lived in southern Spain, Madrid, Italy, London, rural Saskatchewan, Regina and in her later years, Lethbridge, Alberta. It was in England she met her future husband Jose. Together they put the busy city life behind them and moved to small town Sturgis, Saskatchewan. Later they would move to Regina, where Carmen would reside for over fifty years.
She worked as a talented seamstress where she was well known in the community as well as her church. Carmen was proud of her hometown, Regina and even prouder of "her "Saskatchewan Roughriders. She was a huge animal lover and contributed to many local charities. Carmen had adventurous and amazing life and will be dearly missed.