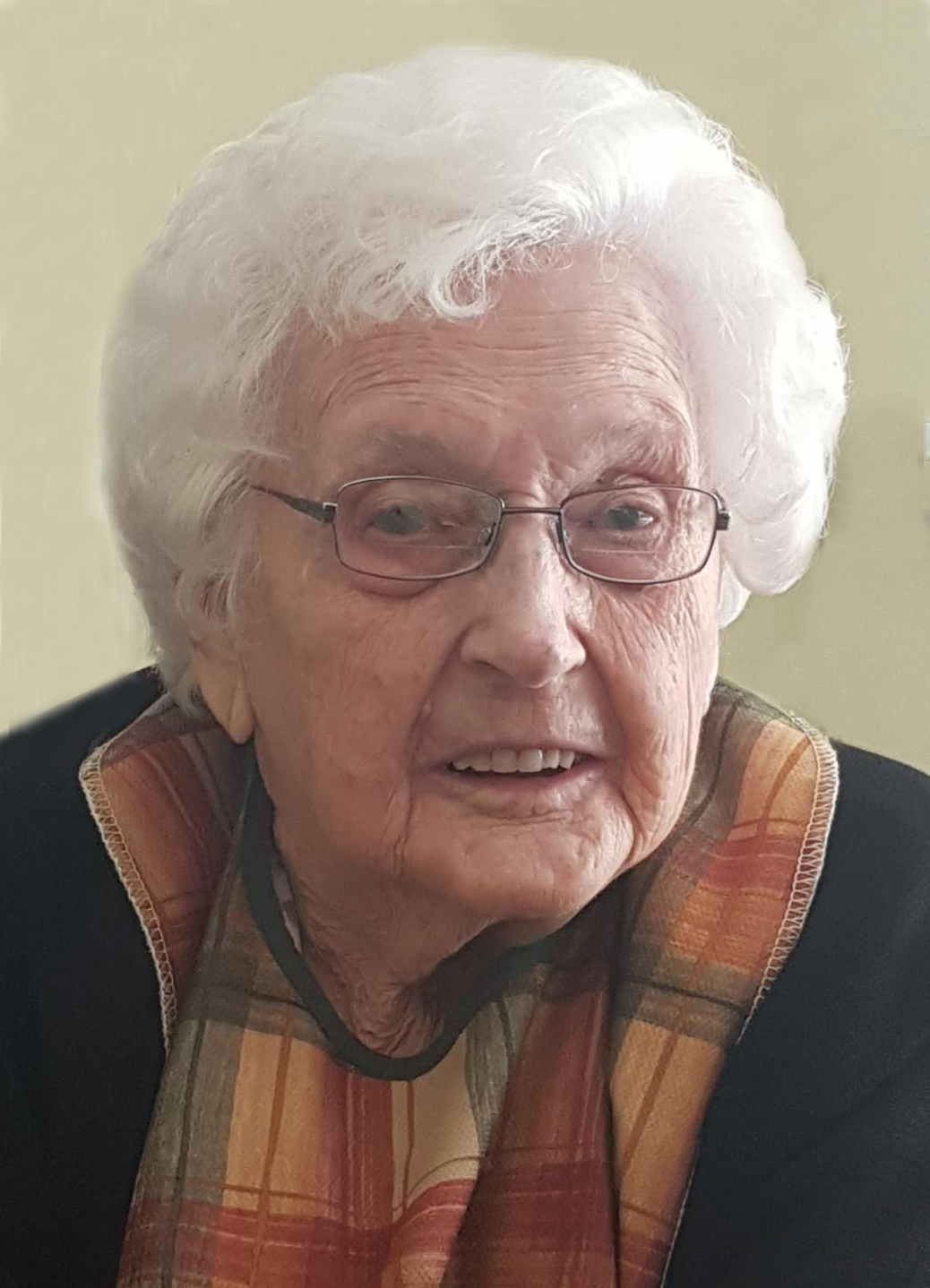 Verna Brown
1927 - 2022
Verna Marie Brown, beloved wife of the late Donald "Don" Brown, passed away peacefully with family at her side, on Wednesday, May 11, 2022 at the age of 95 years.
The Funeral Service was held at Southland Funeral Chapel, 5006 - 48 Avenue, Taber on Saturday, May 14, 2022 at 2:30 P.M. Burial followed at the Vauxhall Cemetery.
Verna is survived by her children, daughter Donna Brown (Dave DePratto) of Niagara Falls and son Murray (Dani) Brown of Vauxhall. She will always be remembered by her cherished grandchildren, Erin (Doug Melville) of Toronto, Rory (Jenna) of Irricana, Rikki Lee (Daniel Pillibeit) of Chestermere, Michael (Damara) of Grande Prairie; step grandchildren, Tara DePratto of Ottawa and Craig DePratto (Julie) of Toronto; three great-grandsons Ben, Luke and Holden, and two step great-granddaughters, Cecilia and Celine. She is also survived by two sisters, Mary Krotenko and Florence Bodnarchuk, both of Canora, Saskatchewan; three sisters-in-law, Thelma Brown of Nanaimo, Elfie McLean and Carolyn Kergan both of Calgary; brother-in-law, Richard (Margaret) Brown of Nanaimo.
She was predeceased by her eldest sister Tena Hrooshkin; brother Jack Kazakoff; sister-in-law Florence Kazakoff; brothers-in-law Mike Hrooshkin, Sam Krotenko, Paul Bodnarchuk, Kosta Ostaficiuk and Doug McLean.
Verna was born to Mike and Polly Kazakoff on a farm near Veregin, Saskatchewan in the Tolstoi Municipal District. She was the third of five siblings who attended the one-room Tolstoi School across the road from their home. Her first job was as a telephone operator in Veregin before doing a short stint at an egg-grading station in Flin Flon, Manitoba. In late 1949, while visiting her maternal grandparents Archie and Teena Sukeroff in Vauxhall, she met Don and they were married on June 30, 1950, at the Southminster United Church in Lethbridge.
Verna and Don farmed together north of Vauxhall for the next thirty five years. During that time, she was actively involved with the Kinette Club and with the Parkview United Church, where she and her dear friend, Velma Hauserman, were co-leaders of the Explorers and CGIT groups. In the 1960s, Verna also provided the best fast-food in town at the ice arena , and during the early 1970s, thoroughly enjoyed working at Long's Supermarket.
In the mid 1970s, Verna and Don moved to Lethbridge where she worked at Woodward's and the Hudson's Bay Company for many years, making many life-long friends. In the 1980s, Verna took flying lessons and "soloed" so that she and Don could fly together.
Verna lived a very rich life. Borrowing from the words of her niece, Marilyn McLean, she was a wife, mother, seamstress extraordinaire, gardener, hard-working farm wife and her culinary skills (including mile-high chiffon cakes, bread and buns), were second to none. She was a wonderful lady, forever one of a kind.
If friends so desire, memorial tributes in Verna's memory may be made directly to the Heart and Stroke Foundation of Alberta, 100, 119 - 14 Street NW, Calgary, Alberta T2N 1Z6 www.heartandstroke.com or to a charity of one's choice.
The family would like to thank the staff at Linden View for their compassionate care over the past many months. Most importantly, we would like to extend a very special thank you to Roxanne Huddlestun, who was a wonderful friend and companion to Verna throughout the past seven years.