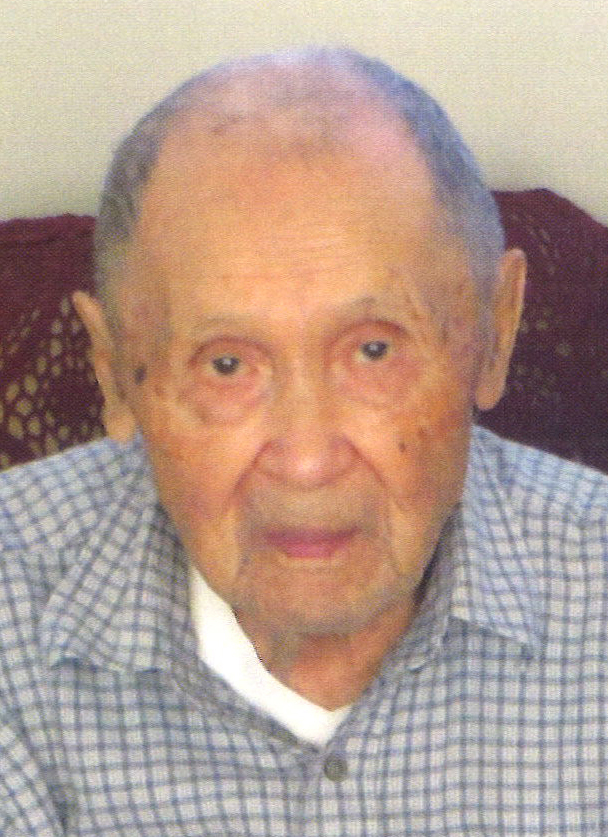 VIDEO TRIBUTE
Tak Shigemi
1917 - 2022
Takaaki Shigemi, beloved husband of Hajime Shigemi, passed away peacefully in Lethbridge on Thursday, May 19, 2022 at the incredible age of 104 years.
A private service was held at Southland Funeral Chapel, Taber on Saturday, May 28, 2022. Burial followed at Mountain View Cemetery, Lethbridge.
Tak is survived by his greatest joy, Hajime, his wife of sixty two years, as well as his children Ron (Kathy) Shigemi, Ken (Lidia) Shigemi, Blair Kaga, Louise Bertie, Glenn (Cheryl) Shigemi, Carey (Jo-Ann) Shigemi and Gene (Joyce) Shigemi. He is also survived by his grandchildren Janice (Santi) Shigemi, Kiyomi (Tyler) Shigemi Theberge, Andrea (Johnny) Shigemi, Mariko (Anders) Shigemi Olsen, Jordan Bertie, Alexis Shigemi, Brett Shigemi and Zak Shigemi; great grandchildren Taylor, Kiera, Cullam, Kian, Ashton, Brooklyn and Nicanna. He also shared a special bond with his sister-in-law Toshino Shigemi and her children Cliff Shigemi, Connie (George) Unser, and Marcia (Jim) Kaga and will also be fondly remembered by numerous other relatives.
He was predeceased by his first wife Yoshino Shigemi (née Kimura); his children (baby) Shigemi and Carol Kaga; parents Otsujiro and Sayo Shigemi; brothers George Shigemi and Mas Shigemi; his sister Hisaye (Shinyuki) Kunimoto and his niece Sharlene Shigemi.
Tak was born on May 31, 1917 in Hazelmere, British Columbia. He grew up on a strawberry farm in Whonnock, British Columbia until the start of World War II, when his family was forcibly relocated along with many Japanese Canadians, to southern Alberta. Tak and his family were sent to work on sugar beet farms in Picture Butte and Cranford. He later started a potato farm with his brother George in Vauxhall, where he began raising four children with his wife Yoshino. He continued to farm after Yoshino's premature passing, before marrying Hajime, with whom he added three more children to the family. After Tak stopped farming, he worked at the Pak-Wel produce plant in Vauxhall until he retired and moved with Hajime to Taber.
Tak lived through many significant events and milestones over the course of his long life. He was a strong willed man with an independent spirit. He will be remembered for his love of fishing, his talent for foraging and for the prolific vegetable garden that he tended to well into his elderly years.
Koden is respectfully declined. If friends so desire, memorial tributes in Takaaki's name may be made directly to the charity of one's personal choice.