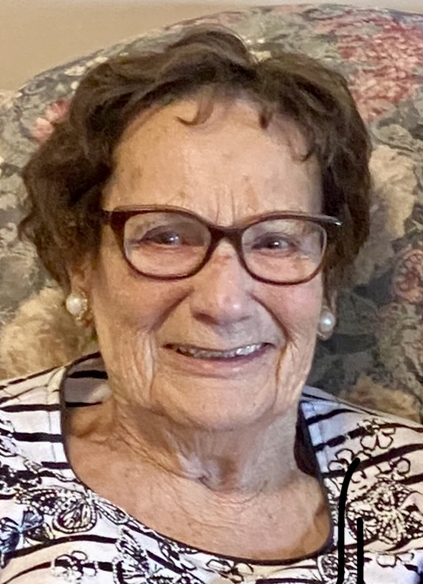 VIDEO TRIBUTE
Cec Minion
1932 - 2022
Cecilia Frida Minion, beloved wife of the late Lee Minion, passed away in Taber on Monday, May 30, 2022 at the age of 89 years.
Those who wished to pay their respects did so at the church prior to the funeral service on Monday, June 6, 2022 between 1:00 P.M. and 1:45 P.M.
The funeral service was held at St. Paul's United Church, 209 - 2 Avenue NE, Milk River on Monday, June 6, 2022 at 2:00 P.M. The burial service was held at the Warner Memorial Cemetery, (north west of Warner at the corner of Range Road 173 and Township Road 42), on Monday, June 6, 2022 at 4:30 P.M.
Cecilia is survived by her daughter-in-law Margaret Minion; grandchildren and great grandchildren Jessica Lee Minion-Cole (Ian) and family Logan and Scarlett; Dallas Ronda Minion (Scott Brown) and family Freedom Minion, Xadyn and Dallas Brown; Jason (Wendy) Minion, his daughter Shirlee Lucas (William Latour) and her family Anna, Brooklyn and Logan Lucas-Latour; Marnie (Jay) Zorn and son Zachary. She will also be remembered by her sister Rose Munro Graham (Lloyd); Lee's sisters Joyce Templeton and Bonnie Nottingham and by numerous nieces and nephews.
She was predeceased by her husband Lee Minion and their sons Ron Minion and Warren Minion; grandchildren Frieda Minion and Christopher Minion; her parents John and Frida Bachman; sisters and brothers-in-law Alice (Bruce) Colwill, Trudy (Merv) Newinger, Evan Munro, Shirley (Lewis) Tudor and Louise (Marvin) Christensen. She was also predeceased by Lee's parents Dallas and Dagmar Minion and Lee's sister Betty Doenz.
Cecilia, known to many as Cec, was born July 24, 1932 in Warner, the fourth daughter of John and Frida Bachman. She was raised in Warner and received her schooling there, and later attended the University of Calgary. She taught school in Barhill and Readymade for two years before returning to Warner to marry Lee Minion. She loved to sew and knit, enjoyed all sports (especially curling) which she was active in until 2018. She was a hard worker and worked along with Lee and her boys on the family farm with the farming and cattle. She was active in 4-H for many years. She was a special mother, grandmother, sister, aunt & friend.
The family wish to offer special thanks to the staff at the Prairie Rose Lodge (Milk River) and both the Chinook Regional Hospital and the Taber Hospital for the excellent care she received.