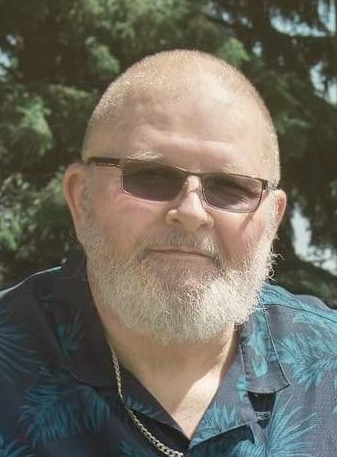 Evan Evanson
1948 - 2022
Evan Harold Evanson, beloved husband of Jackie Evanson, passed away in Burnaby, British Columbia on Friday, June 10, 2022 at the age of 73 years.
The burial service was held at the Barnwell Cemetery, Cemetery Road at 12 Avenue West, Barnwell on Monday, June 27, 2022 at 11:00 A.M.
Evan will be greatly missed by his wife Jackie and their children Lisa (Terry), Rischelle (Geoff), Chandra (Taddeo), Heidi (Mike) and Neils (Sara); grandchildren Nick, Alex, Kim (Brad), Greg, Kayleigh (Wade), Christina (Ryan), Hannah, Sophie, Caleb, Arden, Ben, and great grandchildren Chris, Ellie, Amelia and Owen.
He was predeceased by his son Nicholas.
Evan was born in Taber on October 10, 1948 to parents Stella (nee Jensen) and Harold Evanson. He had many fond memories of growing up on the farm in Barnwell, a gentle cowboy at heart. He was always there to help if you needed, with a dad joke at hand – hat pulled to the side, with that twinkle of humour glowing in his eyes. He will live forever in our hearts.