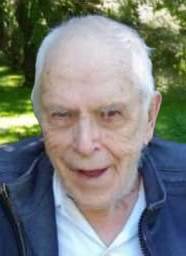 VIDEO TRIBUTE

SERVICE VIDEO RECORDING

Frank Graham
1929 - 2022
Robert Franklin Graham passed away with family by his side in Taber on Wednesday, July 20, 2022 at the age of 93 years.
The Funeral Service was held at Southland Funeral Chapel, 5006 - 48 Avenue, Taber on Saturday, August 6, 2022 at 2:00 P.M. Burial followed at the Taber Memorial Garden.
Frank is survived by five of his six children Valorie (Donovan), Ross, Dale (Gladys, aka Ging), Melinda and Rodger (Barb); grandchildren Matthew (Bonnie) Devon (Jena Mae), Jackie (Stephen), Gavin, Greta, Thea (Cooley), Christopher (Anna), Carl (Kim), Cortney, Joshua, (Laura), Cali, Tori, Elisha (Clint); Reagan (Matt), Sydni, Cherish, Logan (Megan), Dylan and Karlee; great grandchildren Taryn, Karson, Daxon and Milo, Ethan and Kale, Lucas, Noelle, Noah, Lily, Brooklynn, Makenna, Jaida, Alice, Lincoln, Braden and Brooke.
Frank was predeceased by his wife Viola (nee Pusch), daughter Thurzamae, mother Thelma Graham (nee Broley) and father John Graham.
Frank was born at Dodsland, Saskatchewan (near Saskatoon). He grew up with a widowed mom at the beginning of the dirty thirties. Frank married Viola Pusch in 1958, which followed with six children born. His kids were what kept him going even though they were spread around the world as adults. Losing Viola in 2007 to cancer was a tough blow and he was by her side, everyday of the five months she spent in the Taber hospital.
He was a hard working man, starting as a heavy duty rig mechanic and rough neck for years. Frank then worked for Kosior Tractor in Oxbow, Saskatchewan and then in Taber for Green Power. Even after retirement, he loved talking mechanics and rigs.
Frank was a fifty year recovered alcoholic and a firm believer in the AA program. He tried to help many alcoholics through to sobriety, using the AA Blue Book.
Frank was most content in his later years knowing his family was doing ok and he checked up on them regularly.