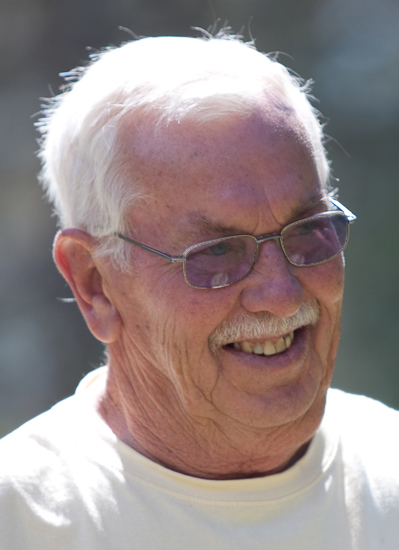 VIDEO TRIBUTE

SERVICE VIDEO RECORDING

Lowell Francis
1942 - 2022
Lowell Howard Francis, beloved husband of Trish Francis, passed away in Spruce Grove on Thursday, August 4, 2022 at the age of 80 years.
A private Funeral Service was held at Southland Funeral Chapel, Taber on Wednesday, August 10, 2022. A private burial followed at the Taber Memorial Garden.
Besides his loving wife Trish, Lowell is survived by his children Jody Francis of Taber, Jill Francis of Calgary, Jan (Greg) Tajcnar of Taber, Kim (Peter) Glosli of Burnaby, British Columbia, Tara (Kelly) Morrison of Grande Prairie, Cori Francis of Barnwell, Shawn (Mickyla) Francis of Sexsmith, Russell (Phyllis) Francis of Vulcan; thirty grandchildren and twenty nine great grandchildren. He is also survived by brothers James (Kellie) Francis and Paul (Ruth Wilson) Francis both of Lethbridge; sisters Margaret (Terry) Stewart of Bloomington, Illinois and Kelly (Eric) Jensen of Lethbridge; brother-in-law Bob (Dianne) Hamshaw of High River and by numerous nieces and nephews.
He was predeceased by his sister Diane (Bob) Hamshaw, father Howard Francis, brother Larry Francis and his dear mother Viola (neé Hansen) Francis.
Lowell was born January 10, 1942 at St. Michael's Hospital in Lethbridge, to Howard and Viola (neé Hansen) Francis; he was the first born grandchild of Edwin and Evaline (neé Larsen) Francis. Lowell enjoyed spending time alongside his Grampa Ted, participating in 4-H and Boy Scouts, playing center for the Taber High School basketball team and driving the school bus his last two years of school. Growing up, he was very active in The Church of Jesus Christ of Latter-day Saints and was assigned in 1961 to serve in the Sydney, Australia Mission.
Lowell married Alma Lynn Baker on June 26, 1963 in the Cardston Alberta Temple. They had eight children. They divorced in 1981 and in 1983, he married Colleen Lypkie and they raised two step children, Shane Lypkie and Michelle (neé Lypkie) Kerr. He was divorced from Colleen in 2001 and on May 10, 2006 he married his beloved Trish Stevens. They remained inseparable until his passing.
Lowell loved animals and worked for a veterinarian early in his first marriage. Through his twenties and thirties, he sold farm equipment and farmed his own land in Taber, Vermilion and Mannville. He owned and operated gravel trucks in the early 80s with his brother Larry and helped to build many of Alberta's highways. Eventually trading in the gravel box for a log trailer, he hauled logs in the Edson area until he and "Old Kenny", his 1985 Kenworth, retired in 2010. Lowell loved the outdoors; camping, hunting, fishing, trapping, exploring the wild - a love passed down to his children with family campouts and hunting and fishing adventures. He loved to garden and grow vegetables and beautiful flowerbeds on his acreage near Spruce Grove, Alberta, another love that is shared by many of his children today. Hardworking and practical, he could "MacGyver" a fix for just about anything. A shy and reserved man, he valued loyalty, self-reliance, independence and family. Some of his interests included photography and genealogy and in his later years, making sure that each of his kids, grandkids and great grandkids, knew that he was thinking of them on their special days - a practice he carried on for his mother Viola, who never missed a birthday card or Christmas greeting.
If friends so desire, memorial tributes in Lowell's name may be made directly to Little Warriors, PO Box 3184, Sherwood Park, Alberta T8H 2T2 www.littlewarriors.ca.