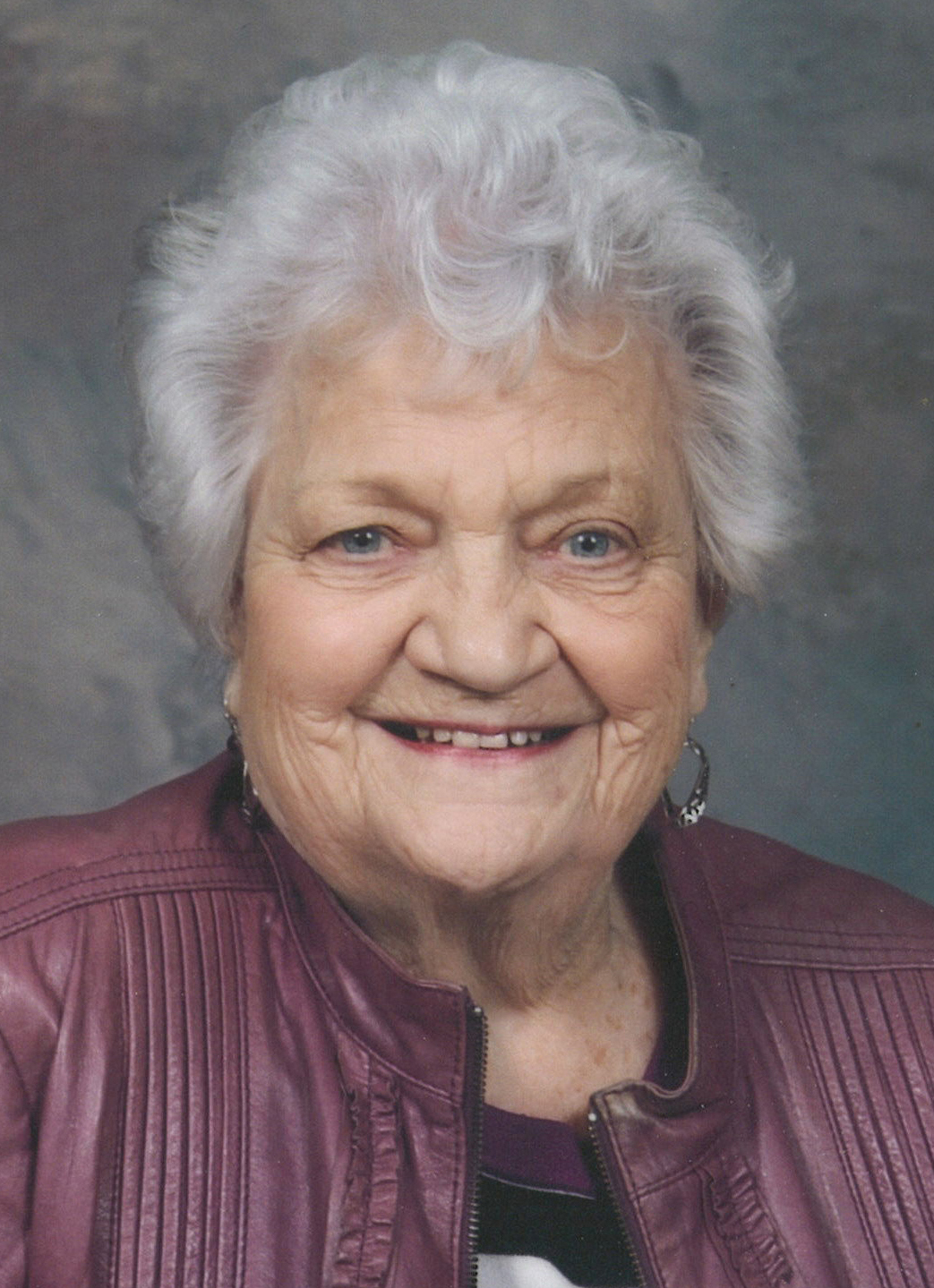 VIDEO TRIBUTE

SERVICE VIDEO RECORDING

Estelle Ross
1935 - 2022
Estelle Lise Louise Ross (nee Prefontaine), passed away peacefully in Taber, with family by her side on Wednesday, November 2, 2022 at the age of 87 years.
Relatives and friends were invited to Prayers at Southland Funeral Chapel, 5006 - 48 Avenue, Taber on Wednesday, November 9, 2022 at 6:00 P.M.
The Funeral Mass was celebrated at St. Augustine's Catholic Church, 5009 - 48 Avenue, Thursday, November 10, 2022 at 11:00 A.M.
Estelle is survived by her sons Mark Ross, Robert (Brenda) Ross and her daughter-in-law Cathy Ross all of Taber; grandchildren Mitchell (Amanda) Ross, Danielle (Wade) Fiddler, Colin Ross, Jarred (Amanda) Ross, Chad (Jylian) Ross and Nicole (Brandon) Armstrong; great grandchildren Nathan and Liam Ross, Kade and Zaya Fiddler, Maverick Ross, Cooper and Aubrey Ross. She is also survived by her siblings Edith McMinn, Clement Prefontaine, Robert (Lorna) Prefontaine, Victor (Pat) Prefontaine and Denise (Mackness) Charlton; sisters-in-law Lillian (Lyle) Gamble, Donna Prefontaine, Marguerite Prefontaine and numerous nieces, nephews and greats.
She was predeceased by her beloved son Michael; her parents Omer and Rita and mother and father-in-law Carolina and Stanley Ross; siblings Lorraine Rondeau, Annette Ross, Claude, Gilbert, Marguerite Doucette and Raymond; in-laws Gordon Ross, Oliver Rondeau, Pauline Prefontaine, Sherman Doucette, Malcolm McMinn and Johnny Charlton.
Estelle was born in Rockglen, Saskatchewan on April 3, 1935, the sixth of twelve children born to Omer and Rita (nee Beauregard) Prefontaine.
She was educated in Lisieux, Lafleche, Gravelbourg and Moose Jaw, Saskatchewan. She attended the St. Boniface School of Nursing and graduated as an LPN in 1953. She nursed in Sandy Bay, Manitoba, private duty in Calgary and at the University Hospital in Edmonton.
She was later married to Len Ross (1955-1978) and had three sons Michael, Mark and Robert. The boys were the light of her life. She raised them primarily in Calgary, spent four years in the Crowsnest Pass and later to return to work in the energy industry in Calgary.
In 2008 Estelle moved to Taber to join her three sons and their families, who all resided in the area.
Estelle's greatest love was her family, from her immediate and extended family to friends and neighbours. She was always so excited when someone would come to stay at "Estelle's Bed and Breakfast". When asked what some of her favorite things to do are, she told us, "baking!". We are not sure if it was the baking or how her loved ones came to raid Nana's cookie tins. Another enjoyment she had was knitting and crocheting, which many family members were recipients of, but her greatest triumph was becoming Nana to her grandchildren and great grandchildren. She cherished every minute spent with them.
Estelle loved her cards and card friends; therefore, we all knew not to call her at card time. In her later years she enjoyed making the rounds with her sister Denise. Together they visited relatives across Canada and the USA. There was rarely a family occasion that Estelle did not attend. Her presence played an active roll in many of our lives and her love and time will be truly missed but fondly remembered.