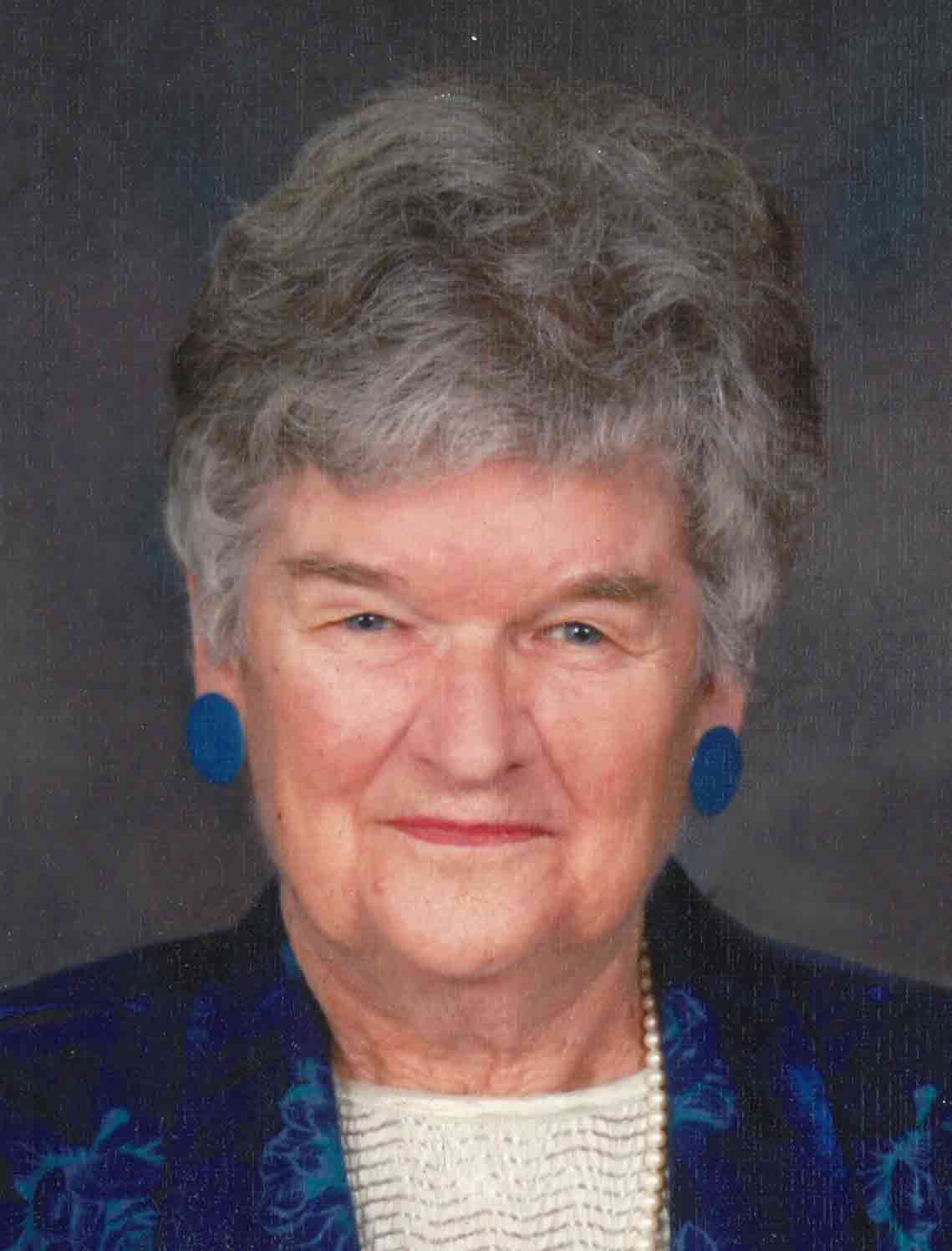 Dixie Johnson
1936 - 2022
Vivian Jean Johnson, beloved wife of Garry Johnson, passed away peacefully into the arms of her Lord and Saviour, surrounded by her family, on Friday, November 4, 2022 at the age of 86 years.
A private burial service was held at the Burdett Cemetery prior to the funeral service on Tuesday, November 15, 2022.
The Funeral Service was held at the Evangelical Free Church, 214 - 4 Avenue West, Bow Island on Tuesday, November 15, 2022 at 2:00 P.M.
To view a recording of the service, click on the 'livestream link' on this page.
Dixie leaves to cherish her memory, her beloved husband Garry and their two sons Greg Johnson of Burdett and Darren (Alanna) Johnson of Bow Island and by her nine grandchildren and numerous great grandchildren; sister Peggy Brown, sisters-in-law Sheila Bjerkseth, Deanna Dutton and by numerous nieces and nephews.
She was predeceased by her beloved daughter Wendy, her parents Jean and Dick Towndrow, step mother Helen Towndrow, by her aunt Nellie Towndrow and also by her brothers-in-law Chuck Brown, Joe Bjerkseth and John Dutton.
Dixie was born on August 23, 1936 in Cupar, Saskatchewan. She had one sister Peggy. Dixies's dad went off to war in 1939 leaving Jean to raise the two girls on her own. Dixie said her mom did a fine job of working and being a mom. She attended school in Regina and after graduation, she entered nursing school at the Regina Grey Nuns Hospital for three years, graduating in 1958. In 1959, Dixie came by bus to Bow Island. What a shock it was coming from a big city to a small town but she loved nursing! In 1960 she married the love of her life Garry Johnson and in 1962 she decided to leave nursing and make a home for her family, eventually having three children.
Dixie struggled with epilepsy from the age of sixteen until her passing.With determination she was able to cope with this thanks to the support of her loving family. Dixie was a volunteer and helped wherever she could, canvassing and being a member of the Women's Institute since 1985. She enjoyed quilting, crocheting, reading and spending time with her numerous grandchildren. Dixie had many memorable trips with family that included Disneyland; Phoenix; a memorable trip to the Maritimes with Garry, her sister-in-law Sheila and brother-in-law Joe; an Alaskan cruise; and a three week trip to Europe with her sister Peggy, brother-in-law Chuck and her Dad. Dixie and Gary fostered and sponsored many children throughout the years.
She was at peace with her Lord knowing she was created by him and knowing how much he loved her.
If friends so desire, memorial tributes in Dixie's name may be made directly to the Heart and Stroke Foundation of Alberta, 100, 119 - 14 Street NW, Calgary, Alberta T2N 1Z6 www.heartandstroke.com or to the Southern Alberta Bible Camp, Box 99, Lomond, Alberta T0L 1G0.