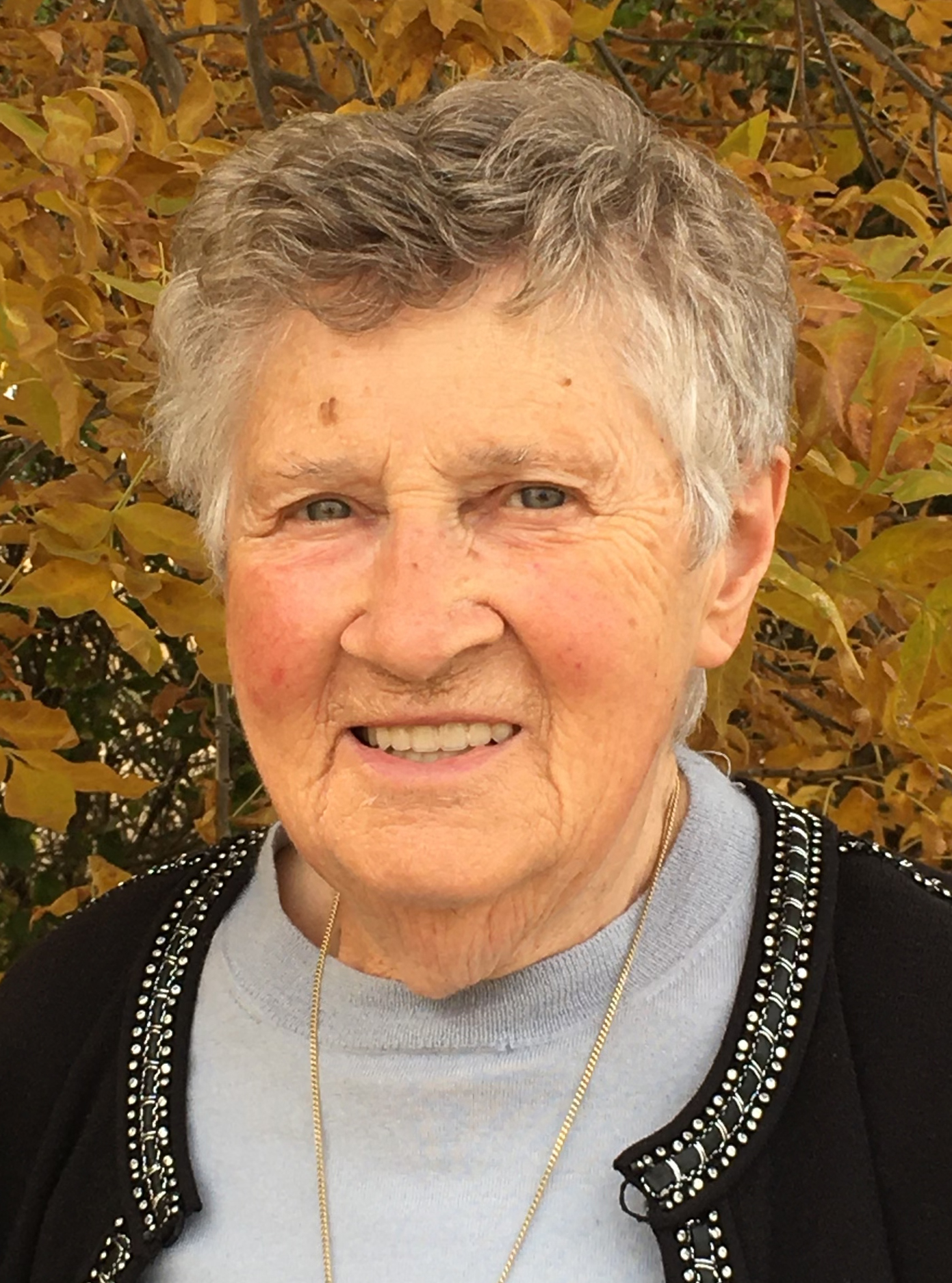 Alda Crooymans
1933 - 2022
Alberta Antonetta Crooymans (née Bouw), beloved wife of the late Tony Crooymans, passed away peacefully in Bow Island on Saturday, November 5, 2022 at the age of 88 years.
Relatives and friends were invited to Prayers at St. Michael's Catholic Church, 1113 - 1 Street East, Bow Island on Friday, November 11, 2022 at 7:00 P.M.
The Funeral Mass was celebrated at St. Michael's Catholic Church, 1113 - 1 Street East, Bow Island on Saturday, November 12, 2022 at 10:00 A.M. A private burial followed at the Bow Island Cemetery.
Alda is survived by daughter Marylene (Philip) Van Steekelenburg of Millicent and their children Emma and Aaron; sons John (Shawna) Crooymans of Bow Island and their children Sarah, Annaliese and Anthony (Janelle); Joseph (Margriet) Crooymans of Bow Island and their children Brennan (Lauren) great granddaughter Evelyn, Caytlin (Jordan), Morgan and Nathan; Andrew Crooymans and his children Andrea, Jessica, Mattias and Kyle. She is also survived by four sisters, three brothers, several sisters-in-law and numerous nieces and nephews.
She was predeceased by her husband Tony, her parents and two sisters.
Alda was born on November 29, 1933 in Erp, Holland to Johannes and Petronella Bouw. She immigrated to Canada with her entire family in 1955. Alda and Tony were married on June 22, 1957 in Lethbridge. Together they worked for Bill and Helen Kizema in Warner until their move to Bow Island in the fall of 1960. They rented land until they purchased their own land in 1964. Alda and Tony were blessed with four children, who all farm. She enjoyed sewing, with her children and grandchildren benefitting from her talent. Later in life she sewed comfort blankets to be given to the patients in the local hospital. Alda also enjoyed weaving and wheat weaving, many woven scarfs and wheat weavings were given away. She enjoyed judging at rural fairs and gardening, taking special care of her roses. Alda also enjoyed walking. After retiring from farming, Alda and Tony built a new home and spent much of their time landscaping the yard. They enjoyed travelling and spent all their time together. Alda and Tony enjoyed dancing. Mom welcomed anyone into her home for a visit, always having soup and sandwiches ready to serve them. She enjoyed having family gatherings, mom loved her family and they loved her in return.
If friends so desire, memorial tributes in Alda's name may be directly to the Bow Island Health Centre, Foundation Bag 3990, Bow Island Alberta T0K 0G0 or the Pleasant View Lodge, Bag 6700, Bow Island, Alberta T0K 0G0.