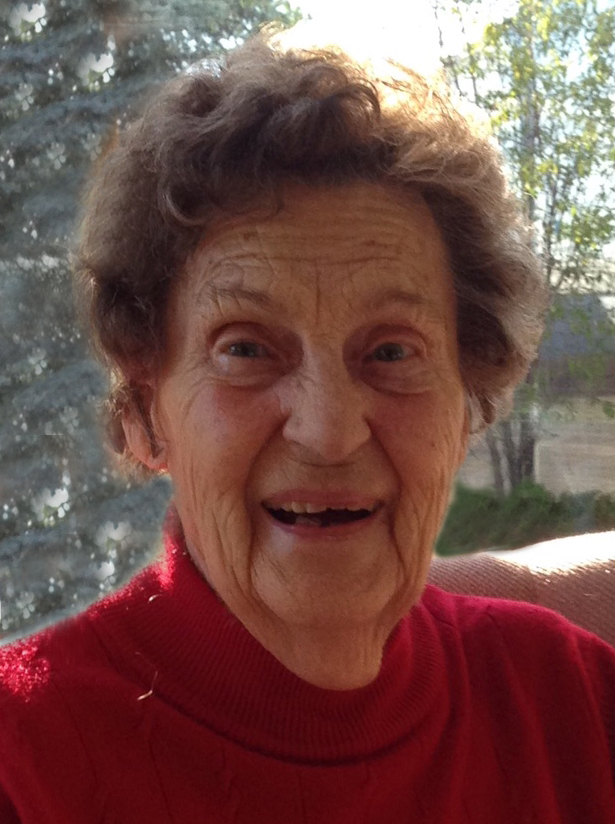 VIDEO TRIBUTE

SERVICE VIDEO RECORDING

Lois Appleton
1923 - 2022
Lois Ethel Appleton (née Weir), passed away peacefully in Coaldale on Saturday, November 19, 2022 at the age of 99 years.
Relatives and friends were invited to meet with the family at Southland Funeral Chapel, 5006 - 48 Avenue, Taber on Friday, December 2, 2022 between 7:00 P.M. and 8:00 P.M.
The Funeral Service was held at St. Theodore's Anglican Church, 5120 - 44 Avenue, Taber on Saturday, December 3, 2022 at 11:00 A.M. A private burial followed at the Taber Memorial Garden.
Lois is survived by her four children Jack (LaVern) Appleton of Lethbridge, Lynne Fraser of Taber, Robert K. (Carol) Appleton of Taber and Rock Appleton of Kelowna, British Columbia. She was a loving grandma to sixteen grandchildren, forty five great grandchildren and thirteen great great grandchildren. Lois will be fondly remembered by her family, nieces, nephews, friends and caregivers.
She was predeceased by her husband Robert H. Appleton; parents Robert E. and Mildred E. Weir and son-in-law Doug Fraser. Lois outlived all of her siblings Vivian Taylor, Bob Weir, Bill Weir, Margaret Belliveau, Violet Williams, Alice Weir, Tom Weir and their spouses.
On April 4, 1923 Lois, the sixth of eight children, was born in Medicine Hat. Lois was raised and educated in Grassy Lake. Bob and Lois were married October 31, 1941, at St. Theodore Anglican Church in Taber. The newlyweds spent a few years living in Calgary before they moved to their farm south of Purple Springs, sharing the same yard with Bob's mom and stepfather, Annie and Jack Sowerby. At that time, she was truly a pioneer, managing her home with no plumbing or electricity. Lois loved cooking, and took pride in making good meals. Her kids loved returning home from school to the welcome smell of freshly baked bread and cinnamon buns. Lois was famous for her great harvest lunches, which the family enjoyed eating in the field around the combine.
She enjoyed gardening, singing and playing the piano, which was enhanced by the piano lessons Lois took in her later years. Lois loved her trip to Hawaii with her husband and their regular shopping excursions to Shelby, Montana.
She spent almost six years living at the Coaldale Health Centre Continuing Care, where she kept the staff "in stitches" with her antics and feistiness; quickly becoming one of their favorite residents. Lois' family wish to express heartfelt gratitude and thanks to all of her caregivers and friends for their kind, compassionate care.