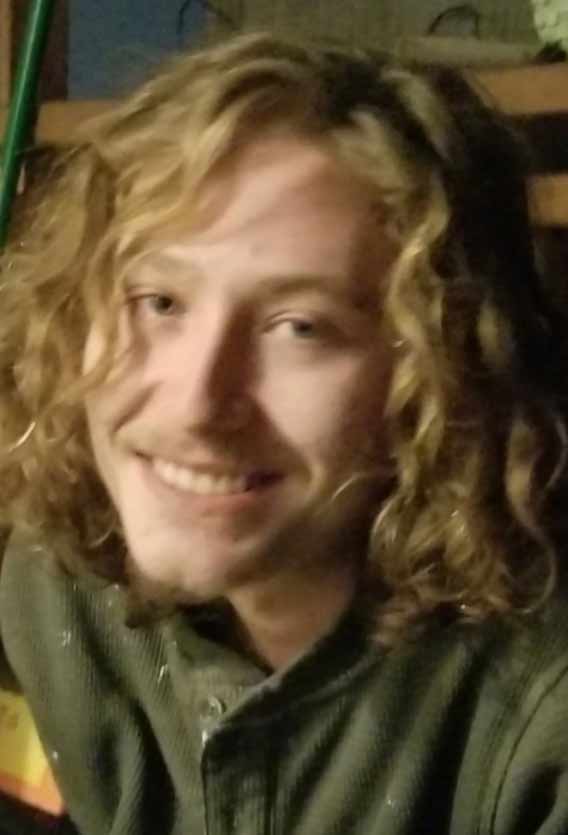 VIDEO TRIBUTE

SERVICE VIDEO RECORDING

Christian Gammelseter
1999 - 2022
Christian Blade Gammelseter, beloved son of the late Alanna Sharratt-Joblonkay, passed away unexpectedly in Surrey, British Columbia on Monday, December 26, 2022 at the age of 23 years.
Relatives and friends were invited to prayers at Southland Funeral Chapel, 5006 - 48 Avenue, Taber on Friday, January 13, 2023 at 6:00 P.M.
The Funeral Mass was celebrated at St. Augustine's Catholic Church, 5009 - 48 Avenue, Taber on Saturday, January 14, 2023 at 11:00 A.M. Burial followed at the Taber Memorial Garden.
Christian is survived by his father Brad Gammelseter (Shauna) of Surrey, British Columbia; two sisters Caitlin Gammelseter (Lawrence) and their son Lars and Kat Gammelseter (Randy); brother Bradley Gammelseter Jr. (Delaney) and their son Bradley; grandparents Larry and Kary Joblonkay and Terry Sharratt. He is also survived by his aunts, uncles and cousins Brad Joblonkay; Calvin (Shelly) Gammelseter and their children Tyler, Tasha, Chantal and Brittany; Derrick Gammelseter and his daughter Heather; Cory Thompson (Rachel) and their sons Rylan, Brody and Kyle; Trevor Sharratt Jr.; Tascha Sharratt; Cindy Albert (Paul Ozar) and children Rene (her family Trevor, Megan and Taylor) and Jay (Anjie) (their family Dylan, Justin and Devin); Ed (Rhonda) Filgas and their children Rob, Blair and Matthew; Lorraine (Scott) Sommerfeld and their children Ryan (Amanda) (their family Carter and Lucas) and Michelle (Gesse) (their daughter Abigail); Lissa (Edgar) Skelding and their children Jeremy (Shelly) and Lindsay; Lynn (Erin) Joblonkay and their children Drew (Bonnie), Wade (Taryn), Kristin (Chad) and Shawna (Les); Rod Joblonkay; Julie (Pete) Hudson and their son Logan.
He was predeceased by his mother Alanna Sharratt-Joblonkay; grandparents Martha and Morris Caron; great grandparents Trevor Sharratt, Colleen Wilson Ross and Louis Ross; aunts Delanda Gammelseter and Delphie Bartel; uncle Marshal Joblonkay and cousin Jesse Gammelseter.
If friends so desire, memorial tributes in Christian's name may be made directly to a charity of one's choice.