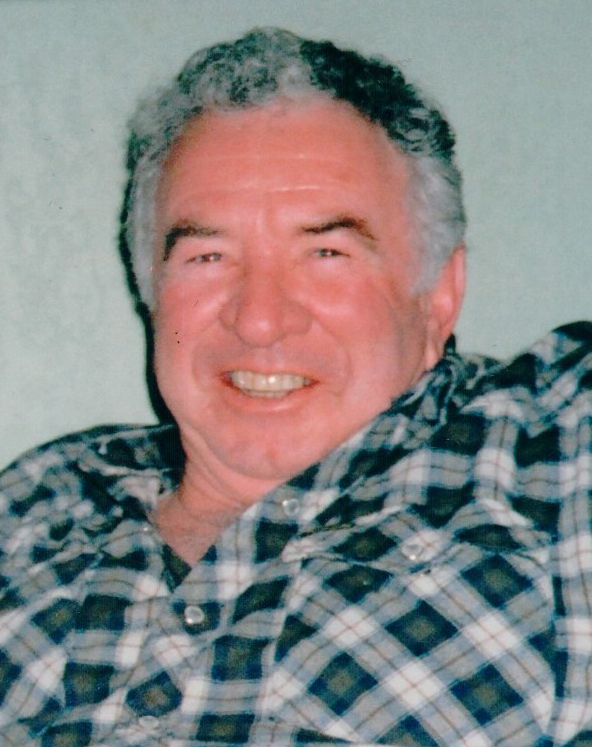 VIDEO TRIBUTE

SERVICE VIDEO RECORDING

Tom Connor
1943 - 2023
Thomas Lee Connor of Retlaw, passed away peacefully in Taber on Sunday, January 29, 2023 at the age of 79 years after a tough battle with ALS.
The service in celebration of Tom's life was held at the Vauxhall Legion, 217 - 5 Street North, Vauxhall on Monday, February 13, 2023 at 2:00 P.M. where Life Celebrant Shelly Bassett officiated.
Tom is survived by his daughters Edie Connor of Lethbridge, Brenda (Kelly) Meier of Hays, Diane (Stacy) Harty of Etzikom, Patti (Kent) Sande of Lomond and their mother Linda Connor; honourary son/nephew John Jorgensen and best friend Mabel Leeson. He is also survived by his grandchildren Dani (Brad) Sherwick, Logan (Shawnice) Wourms, Derek (Taylor) Meier, Devyn (Dave) Wilson, Erin (Ryan) Hutchison, Michaela (Matt) Smith, Colby (Dakota) Beazer, Cameron, Mason and Avery Sande; great grandchildren Kaden and Brody Meier, Owen Smith, Nevada and Wyatt Beazer and Eira Wourms; siblings Pat Waddle, Edith Jorgensen and Dorothy (Dale) Rombough as well as numerous nieces and nephews.
He was predeceased by his parents John "Jack" and Edith Connor; brother Jack Connor; sister-in-law Isabelle Connor; brothers-in-law Harlan Waddle and Austin Jorgensen; nephews Dean Waddle and Randy Rombough; niece Dalene (née Rombough) Phillips.
Tom was born in Lethbridge on February 7, 1943 to John and Edith (née Powis) Connor. He was the youngest of five children. Other than a few odd jobs in his late teens, he resided his entire life on the Connor family farm and the Powis homestead, which received the Century Award in 2009. Tom started to purchase the land from his parents in 1968. He moved to Linden View in Taber in August 2022.
Tom was known to be a self taught mechanic. He would use these skills to tinker, rebuild and modify not only his farm machinery and equipment, but also his large collection of boats, planes, snowmobiles, dune-buggies, cars and trucks. Many memorable adventures with numerous family and friends were had.
If friends so desire, memorial tributes in Tom's name may be made directly to the ALS Society of Alberta, 7874 - 10 Street NE, Calgary, Alberta T2E 8W1.
The family would like to extend our heartfelt gratitude to the staff at Linden View in Taber, especially nurse McKenzie; the staff at the Taber Hospital, namely Dr. Holst, Dr. Yawney and nurse Sarah who made a overwhelming impact on Tom's care during his stay. The Connor family will never forget what you did for their father. Our sincere gratitude to the ALS Society of Alberta also for their support; thank you to everyone that visited dad at Linden View, your support meant a lot to Tom and our family.