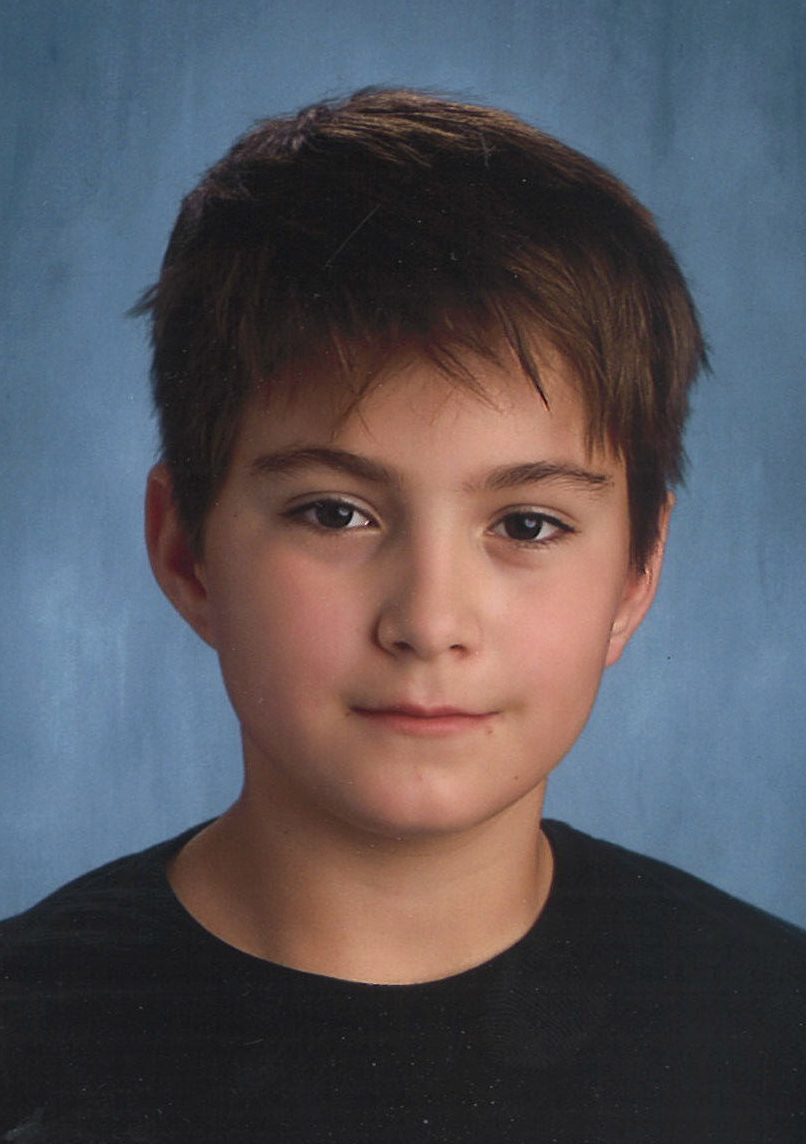 VIDEO TRIBUTE

SERVICE VIDEO RECORDING

Rowan Beckie
2011 - 2023
Rowan Gerard Beckie, beloved son of Stephanie and Malcolm and brother to Dane and Liam, passed away unexpectedly on Saturday, February 11, 2023 at the age of 11 years.
A private Prayer Service was held at St. Augustine's Catholic Church, Taber on Sunday, February 19, 2023.
The Funeral Mass was celebrated at the Taber Civic Centre, 4720 - 50 Street, Taber on Tuesday, February 21, 2023 at 11:00 A.M.
Rowan is survived by his parents Malcolm and Stephanie; brothers Dane and Liam Beckie; great grandma Mary Krizan; grandparents Gerald and Robin Beckie, Charles "Farmer" and Teri Valgardson and Doug Perini. He is also survived by his aunts and uncles Adrian Beckie, Carla (Kyle) Gouw, Nolan Beckie, Lana (Ken) Vanden Dungen, Kayla (Royden) Potts, Jeff (Tori) Perini and Mitch (Kelsey) Perini as well as sixteen close cousins.
He was predeceased by his great grandparents Nick and Cecelia Beckie, Leonard and Marion Diemert, John Krizan, Albert and Helen Perini; uncle Frederick Beckie and great aunt Dorothy Beckie Braidek.
Rowan was born in Taber on March 22, 2011 to Malcolm and Stephanie Beckie. He was their first born and the light of their lives. Rowan was a big brother to Dane and Liam whom he looked over and protected. He was a mini version of his dad right from the beginning. Rowan's love for biking began shortly after his first birthday with his run bike. As he grew, so did his abilities and interests in other activities such as fishing, golfing, shooting, playing board and card games (especially Exploding Kittens), hunting, history, skiing.... the list could go on forever. To say he was a talented mountain biker is an understatement. He would bike down any mountain or coulee path, regardless of the level of difficulty, he made it look easy.
Rowan put on his first pair of hockey skates at two and a half years old and began playing with Taber Minor Hockey shortly after. Just like his dad, he played defense and was an affiliate with the Taber U13 AA Golden Suns for their 2022-2023 season. Art was a big part of Rowan's life and he could and would draw anything for anyone. No need to look at a picture or use an eraser as he would sit down and start drawing. Before you knew it, his masterpiece was done. Rowan loved everything. He always had a smile on his face and would make you feel like the most important person in the room. Rowan was Love.