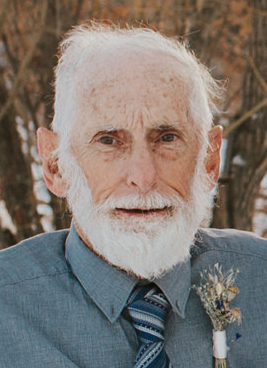 Casey Bydevaate
1944 - 2023
Casey Bydevaate, beloved husband of Jane Bydevaate, passed away in Taber on Tuesday, May 9, 2023 at the age 78 years.
Relatives and friends were invited to meet with the family at the First Christian Reformed Church, 3902 Heritage Drive, Taber on Friday, May 12, 2023 between 7:00 P.M. and 8:00 P.M.
The Funeral Service was held at the First Christian Reformed Church, 3902 Heritage Drive, Taber on Saturday, May 13, 2023 at 10:00 A.M. Burial followed at the Taber Memorial Garden.
To view a recording of the service, click on the 'livestream link' on this page.
Besides his loving wife Jane, Casey is survived by their children Jody (Kris) DeWeerd, Lindsey (Lucas) Bennen, Jesse (Sarah) Bydevaate, Brent (Annalisa) Bydevaate and Loralyn (Evan) Moradel. He is also survived by his grandchildren Emmalee, Johanna, Harper and Joss Deweerd; Katelyn, Jenna, Abigail, and Skylar Bennen; Janessa Bydevaate; Leo, Max and Nate Bydevaate; Oscar and Hugo Moradel. He is also survived by his sister Laura bij de Vaate, brother Joe (Patti) Bydevaate and in-laws Ann (Peter) VanBeers, Toni (Peter) Rozendaal, Margie (Doug) Krebs, Peter (Connie) Bos, Alice (Henry) Nyman, Helene (John) Moore, Arjan (Lora) Bos, Caroline (Rod) Berg as well as a large extended family and many friends.
He was predeceased by his son Joel Bydevaate, parents Jacob and Cornelia bij de Vaate, parents-in-law Pieter and Cornelia Bos, brother-in-law Cor Bos, sister-in-law Janeen Bydevaate, and nephews Samuel Bos and Kurtis Berg.
During the war, the bij de Vaate family was evacuated from Zierikzee, the Netherlands, to Dordrecht where Casey was born on July 28, 1944. His family farmed in Zierikzee until the flood of 1953 after which they moved to the Noordoostpolder.
Casey first came to Canada on a young farmers program in 1967 which had him working in Ontario, Alberta, and British Columbia. In 1974 he settled to the Grassy Lake area where he purchased his first farm. Soon after, Casey won Jane Bos' heart and they were married on August 14, 1981. After their first daughter was born, they moved to a farm near Taber and there they were blessed with five more children. Casey was passionate about farming, especially growing potatoes, but his priority was his wife and children. Life was not always easy for Casey, especially with the loss of his son Joel, but his faith in God remained strong.
Some of Casey's interests were traveling, camping, skiing, playing games, puzzling, listening to music, watching hockey and drinking coffee with his friends. He loved spending time with his family; especially his fourteen grandchildren. Casey enjoyed his life here on earth, but always looked forward to the day he would be in heavenly glory. He will be greatly missed.
If friends so desire, memorial tributes in Casey's name may be made directly to the Taber Food Bank, 5512 - 48 Avenue, Taber, Alberta T1G 1S4.