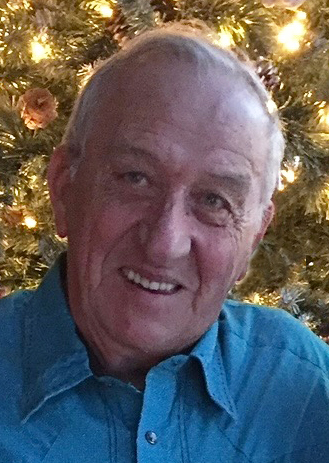 Les Andrus
1940 - 2023
Leslie Cecil Andrus, beloved husband of Betty Andrus, passed away in Lethbridge on Thursday, August 31, 2023 at the age of 82 years.
The celebration of Les' life was held at The Pin, 5411 - 64 Avenue, Taber on Sunday, September 3, 2023 between 2:00 P.M. and 4:30 P.M.
Besides his loving wife Betty, Les is survived by their children Joey Andrus, Kelly (Kim) Andrus, Kim (Ken) Andrus-Just and Jenna Andrus; grandchildren Mya (Andrew) Perry, Rayna Andrus, Jesse Andrus, Amanda (Kuvar) Puri, Cole (Dionne) McCracken, Hunter (Brooke) Andrus, Theron Andrus, Riley Andrus and Boston Bassett; great grandchildren Brigs, Collins, Maverick, Lachlan, Tex and Everly. He is also survived by his siblings Cliff (Rita) Andrus, Ruth Domolewski and Glenn Andrus; sisters-in-law Vickie Richter and Florence Miller; numerous nieces, nephews and special mention of his 'little brother' Larry (Diane) Noer.
He was predeceased by his parents Marcus and Lisle Andrus; brothers Earl, Gordon and Harold Andrus; sisters Kathleen Williamson, Lillian Luehr, Evelyn Noer and Hazel Langkopf; brothers-in-law Jack Williamson, Arthur Luehr, Hank Domolewski, Raymond Langkopf, George Miller, Tony Miller and Manirod Richter; sisters-in-law Esther Andrus, Kathy Andrus, Ethel Marmazinuk, Pauline Miller and by Betty's parents, Joe and Minnie Miller.
Les was born November 30, 1940 in a farmhouse in Armada, Alberta. He attended school in Lomond before moving to Taber at the age of eighteen years. Les married Betty and together they raised four children. He spent the last thirty two years working as a grader operator. He showed his family the benefits of hard work and not to be lazy. Les also taught by his example how to be a loving husband, father and grandfather, something he did with gentle strength and love.
When Les was asked by his children in 2009 what he wanted future generations of his family to remember about him, in his own words he said "I want them to believe that I was truthful, sincere and fair in all I have said and done". Now we, his family say to him, "you have done all that and more, it is time for you to rest".
If friends so desire, memorial tributes in Les' name may be made directly to the charity of one's personal choosing.