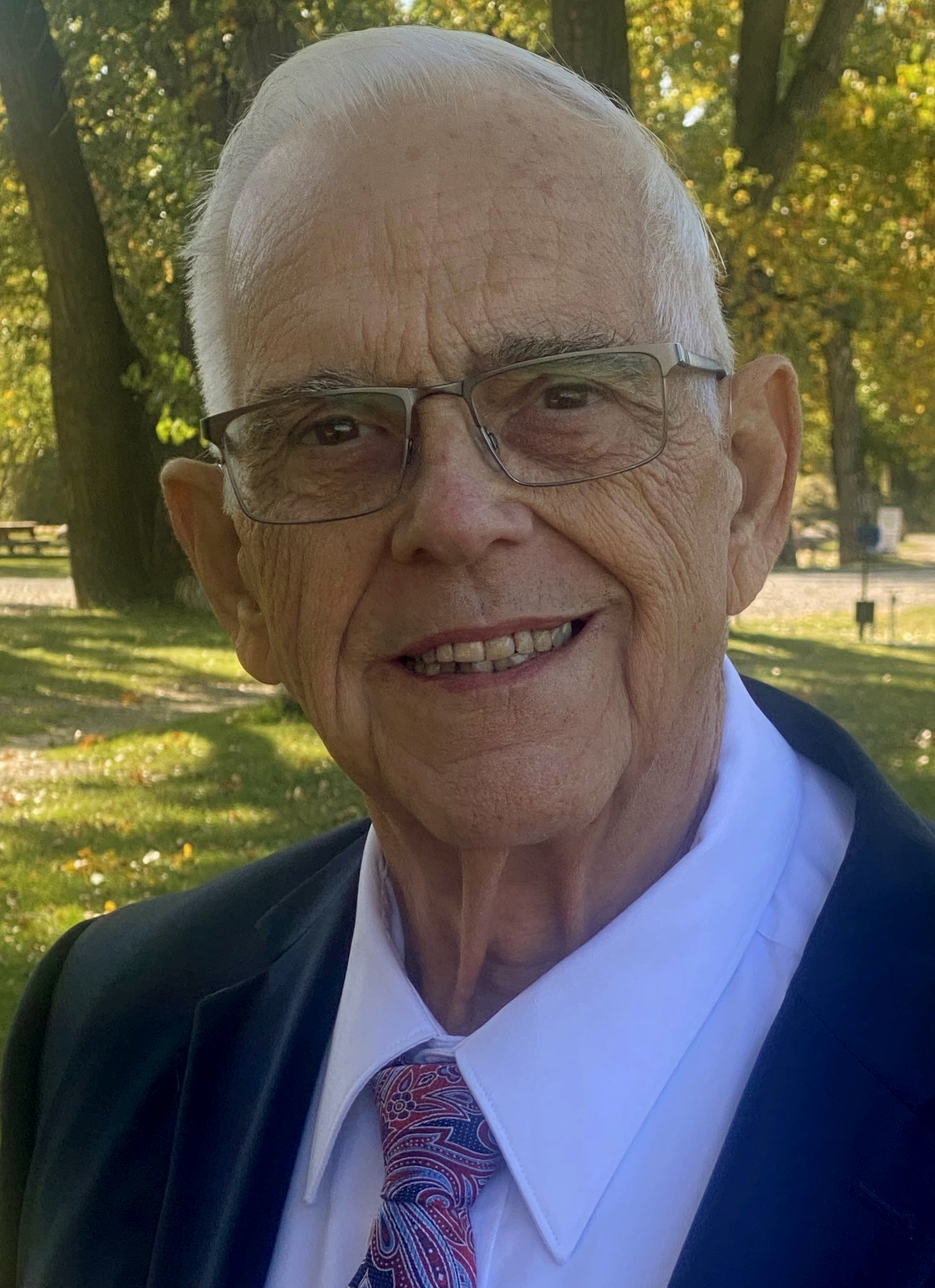 SERVICE VIDEO RECORDING

Rick Bernhardt
1944 - 2023
Frederick Arthur Bernhardt, beloved husband and father, passed away in Lethbridge on Saturday, September 9, 2023 at the age of 79 years.
Relatives and friends were invited to meet with the family at the church prior to the funeral service on Saturday, September 16, 2023 between 12:00 P.M. and 12:40 P.M.
The Funeral Service was held at The Church of Jesus Christ of Latter-day Saints, Taber Stake Centre, 4709 - 50 Avenue, Taber on Saturday, September 16, 2023 at 1:00 P.M. Burial followed at Taber Memorial Garden.
To view a recording of the service, click on the 'livestream link' on this page.
Rick is survived by his wife of fifty five years, Karen Bernhardt; children Tami (John) Grocholl of Virginia, Christopher (Ann) Bernhardt of Utah, Scott (Korryn) Bernhardt of Utah, Thomas (Audrie) Bernhardt of Utah, Laura Bernhardt of Utah, Diana (Logan) Payne of Calgary and Kara (Joe) Atwood of Taber, as well as twenty two grandchildren and two great grandchildren.
He was predeceased by his father Charles Bernhardt during WW II and by his mother Jeanne Bernhardt in 2013.
Rick was born March 26, 1944 in Melrose Park, Illinois. He was raised by a single mother and a loving extended family in the Chicago area. He joined The Church of Jesus Christ of Latter-day Saints when he was nineteen years old. He then served a two year mission for the church in Mexico.
Rick and Karen were married on December 20, 1967. They lived in Utah, Illinois, Missouri and Alberta. They found joy in raising their seven children, serving in the temple, spending time outdoors and going on vacations.
Rick earned a Bachelor of Arts and a Master of Science degrees from Brigham Young University. He later completed a Master of Business Administration degree from Keller Graduate School of Management. Rick worked as a city administrator for many years before moving to Drumheller, where he owned a camera business for fifteen years. He then worked for the Department of Transportation in Alberta until he retired. Rick loved working on family history, camping, hiking and in the last few years riding his E-bike all over town. He was also a good handyman and fixed the many things that Karen broke.
Rick was honored to serve in the Cardston Alberta Temple in the years leading up to his death. He loved working in the temple and was proud that all of his children had gone to the temple.
In his later years, his love for his wife, children and grandchildren grew exponentially. The day before his death, he expressed his love for them and how very special they were to him. They are his legacy. He will be greatly be missed by all who knew him.