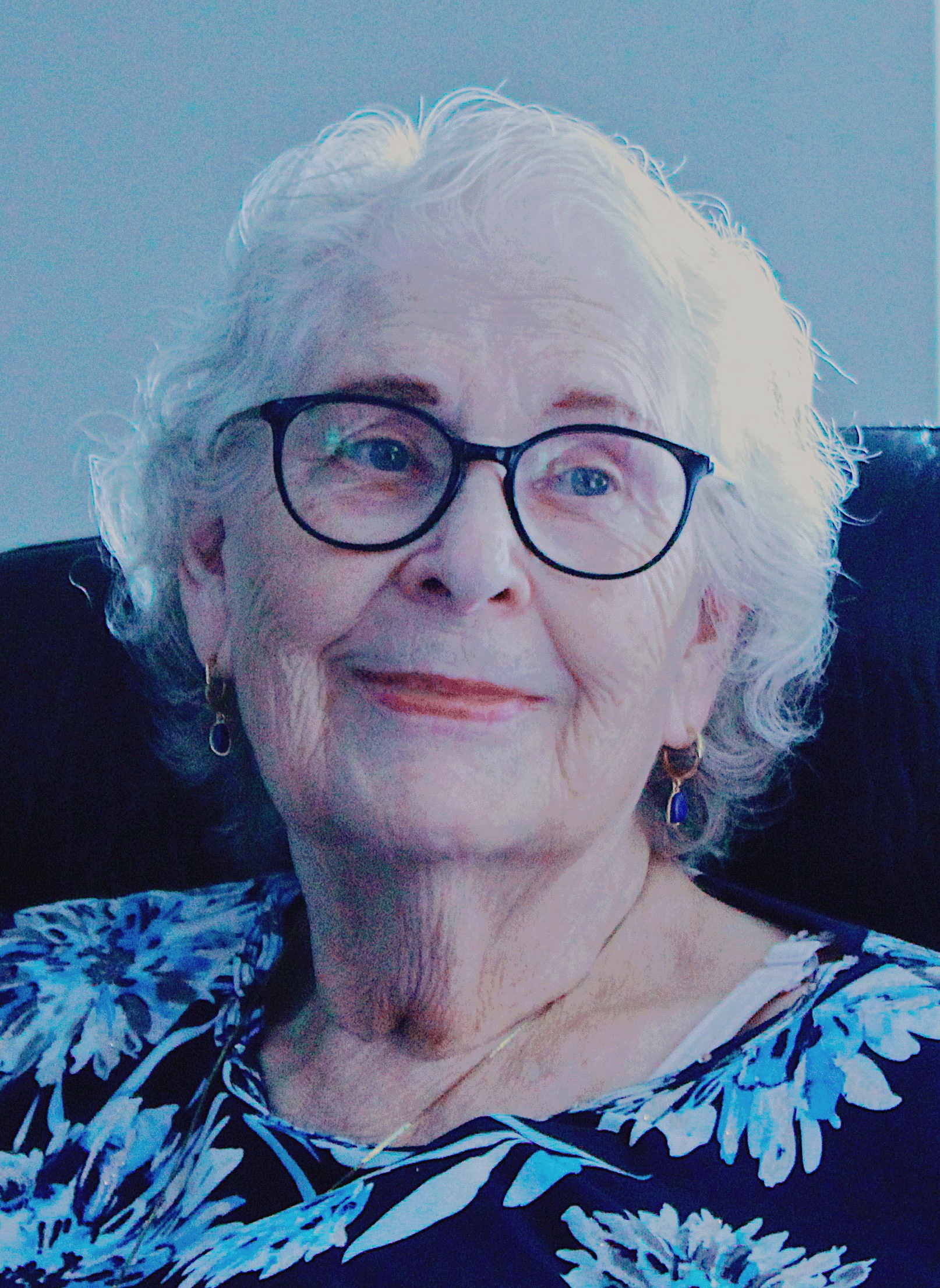 Virginia Johnson
1936 - 2023
Virginia Johnson (née Smith), passed away peacefully surrounded by her loving family on Sunday, October 29, 2023 in Ogden, Utah just before midnight.
Relatives and friends were invited to meet with the family at the church prior to the funeral service on Saturday, November 11, 2023 between 1:00 P.M. and 1:40 P.M.
The Funeral Service was held at The Church of Jesus Christ of Latter-day Saints, Barnwell Chapel on Saturday, November 11, 2023 at 2:00 P.M. Burial followed at the Barnwell Cemetery.
Virginia is survived by her daughter-in-law Shauri Johnson of Orem, Utah; children Camilla (Brian "Flip") Phillips of Barnwell, Valerie (Raymond) Goodwin of Littleton, Colorado, Marilee (JR) Ching of Laie, Hawaii, Larry (Melanie) Johnson of Saratoga Springs, Utah, Larita (Jeff) Barfuss of Airdrie and Darla (Scott) Brandley of Taylor, Utah; twenty six grandchildren and twenty one great grandchildren. She is also survived by her siblings Wayne (Gina) Smith, Gary (Rosanne) Smith, Nonavee Campbell and Leonard Smith; sister-in-law Maurine Johnson and brother-in-law Ralph Sabey.
She was predeceased by her husband Beverly Johnson; son Delyle Johnson; grandson Thomas Johnson; parents Henry and Laura Smith; siblings Margaret Smith, Sylvan Elray Smith, Jessie Demont Smith, Chase (Bea) Smith and Marvin Smith.
Virginia was born in Cardston on April 19, 1936 to Henry Thomas Smith and Laura Louise Smith (née Tolley). The small community of Hartleyville, Alberta was her childhood home with her five brothers and one sister. She loved living in the shadow of Chief Mountain and roaming the countryside on her horse Tiny. The apple of her father's eye, she excelled academically, especially in math, and graduated from Glenwood High School. After graduation she attended the University of Calgary where she obtained her teaching degree. Virginia accepted her first teaching position at Barnwell School at the young age of nineteen, where she met the love of her life, James Beverly Johnson. They were married in the Idaho Falls Temple on February 1,1957. Virginia continued teaching school full time and finally became Barnwell's go to sub while raising her and Bev's seven children.
An active member of the community, she was involved in many church callings as well as many literacy programs, which shared her lifelong love of learning.
A talented artist in many mediums, she spent her days creating. She would say, "I need to do something creative every day." It made her happy.
Family history, indexing and connecting to her ancestors was one of her greatest legacies. She loved the temple and had such joy working there with her sweetheart for many years.
After living in Barnwell for sixty seven years, she decided to sell her beloved condo that her sweetheart had built for them, and moved to Ogden, Utah to live with her daughter. She was sad to leave all her many friends and family, but was ready for a new adventure. The last year of her life was spent traveling the world, enjoying each one of her children, grandchildren and great grandchildren.