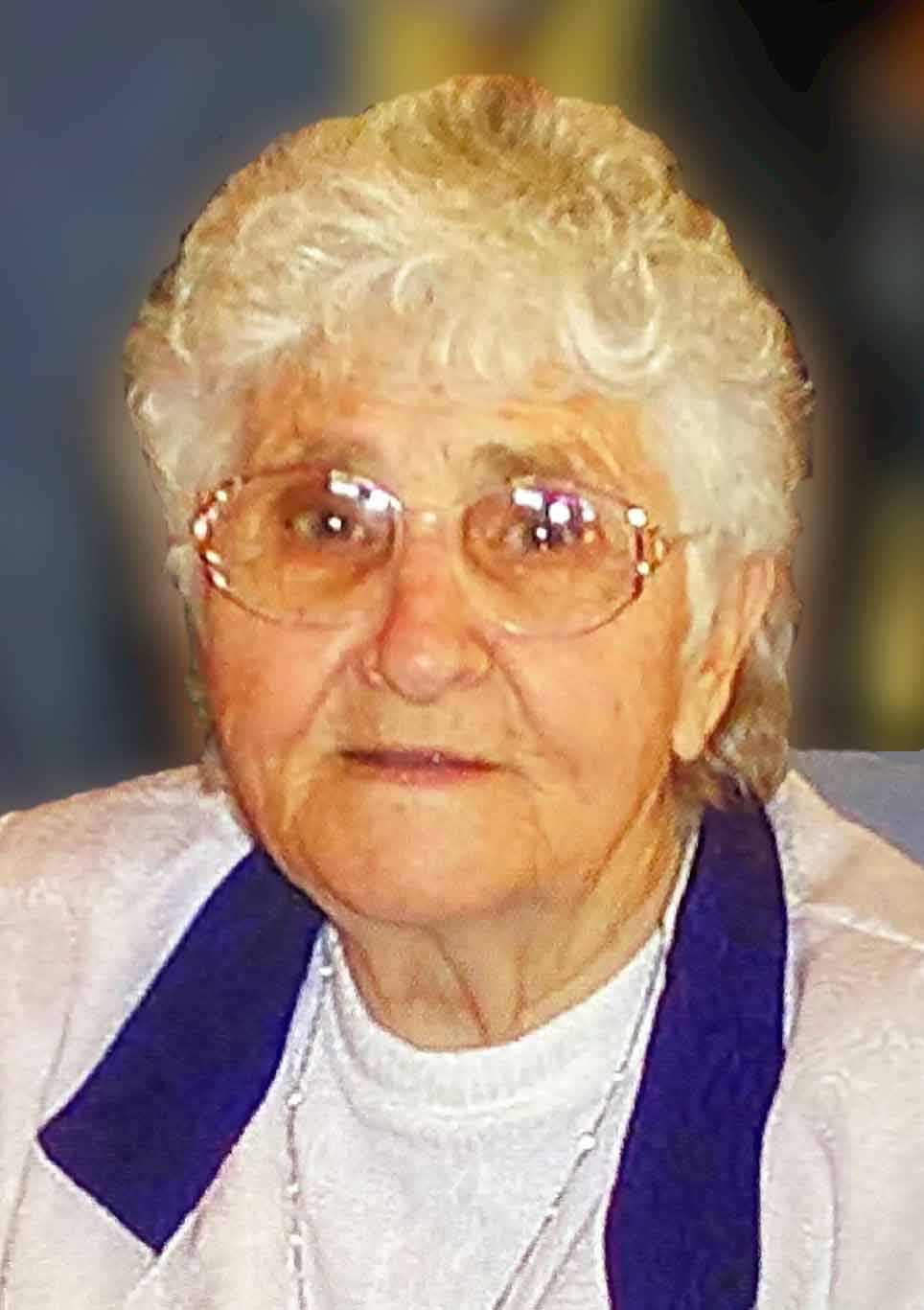 Elizabeth Fehr
1927 - 2023
Elizabeth Fehr, beloved wife of the late Abram Fehr, passed away peacefully in Taber, surrounded by her family on Friday, November 17, 2023 at the age of 96 years.
Relatives and friends are invited to pay their respects at the church prior to the funeral service on Wednesday, November 22, 2023 between 1:00 P.M. and 1:45 P.M.
The Funeral Service was held at the Evangelical Free Church, 5431 - 48 Avenue, Taber on Wednesday, November 22, 2023 at 2:00 P.M. Private burial followed at Taber Memorial Garden.
Elizabeth is survived by her children Chris (Art) Guenther of Lethbridge, John (Marilyn) Fehr of Calgary, Jake (Betty) Fehr of Lethbridge, Mary Fehr of Taber, Henry (Monique) Fehr of Bracken, Saskatchewan, Albert (Irene) Fehr of Edmonton, Cori (Danielle) Fehr of Raymond, Betty Fehr of Taber, Anna (Stan) Stallman of Cayley and Kevin (Angela) Fehr of Airdrie; thirty five grandchildren, sixty three great grandchildren and two great great grandchildren.
She was predeceased by her husband Abram Fehr, her son Abram and by her parents Johan and Maria Koethler.
Elizabeth's great love was for her family, grandchildren and great grandchildren. She delighted in participating in sing alongs at Good Samaritan Linden View in Taber and driving her 'old ladies' to church with her.
If friends so desire, memorial tributes in Elizabeth's name may be made directly to the charity of one's personal choice.