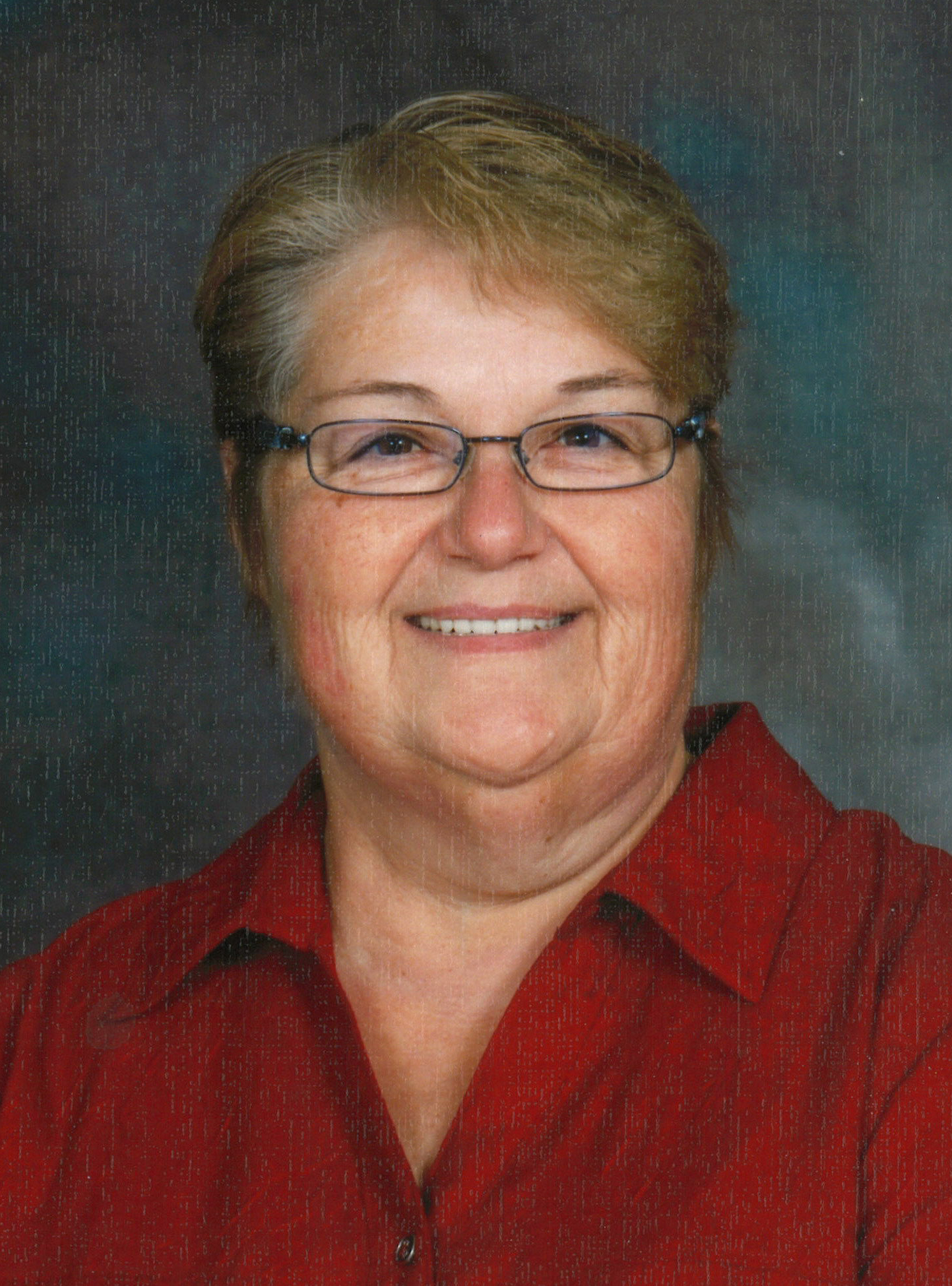 VIDEO TRIBUTE

SERVICE VIDEO RECORDING

Monell Merkl
1956 - 2022
Monell Georgette Mary Merkl, beloved wife of Bill Merkl, passed away peacefully surrounded by her family in Taber on Monday, September 5, 2022 at the age of 66 years.
Relatives and friends were invited to Prayers at Southland Funeral Chapel, 5006 - 48 Avenue, Taber on Monday, September 12, 2022 at 7:00 P.M.
The Funeral Mass was celebrated at St. Augustine's Catholic Church, 5009 - 48 Avenue, Taber on Tuesday, September 13, 2022 at 11:00 A.M. Burial followed at the Taber Memorial Garden.
Besides Bill her loving husband of forty four years, Monell is survived by her children Andrea Pyne of Drumheller, Paul Merkl of Barnwell, Sheila (Jesse) Terpstra of Barnwell and John Merkl of Barnwell; grandchildren Brittany (Shawn) Fletcher, Hunter Pyne, Evelyn, Emily, Francine and Luke Terpstra; great grandchildren Zander Merkl, Jazlin and Zayla Fletcher. She is also survived by her brothers-in-law Ron (Cheryl) Merkl, Ken (Jennifer) Merkl, Joe Fiddler and Bing Meldrum; sister-in-law Stephanie Taillefer as well as fifteen nieces and nephews.
She was predeceased by her parents Alfred and Neva Taillefer; siblings Bob Taillefer, Jerry Taillefer, Arlene Henke, Darlene Fiddler and Charlene Meldrum; mother and father-in-law Frank and Tillie Merkl; sister-in-law Louise Taillefer; brother-in-law Billy Henke and niece Tracy Armstrong.
Monell was born in Porcupine Plain, Saskatchewan on January 16, 1956 to Alfred and Neva (née Leslie) Taillefer. Having lost her father before birth, she was raised by her mother Neva along with her five siblings in Clemenceau, Saskatchewan. She moved to Milk River with her mom in her elementary years, before settling in Taber, where she met Bill. Family was very important to Monell. She was very involved in her children's and grandchildren's lives, as well as many of her nieces, nephews and friends. Monell "Grammy" was like a mom to many. She loved people and was always ready to help anyone in need. Monell worked for the Town of Taber for twenty seven years, where she really enjoyed being part of the CUPE local 2038 union. She served as shop steward for a number of years before retiring in 2018. Monell's witty charm and smart mouth helped form many strong, lifelong friendships. She will be dearly missed.
If friends so desire, memorial tributes in Monell's name may be made directly to the St. Vincent de Paul Society, 5009 - 48 Avenue, Taber, Alberta T1G 1T4.