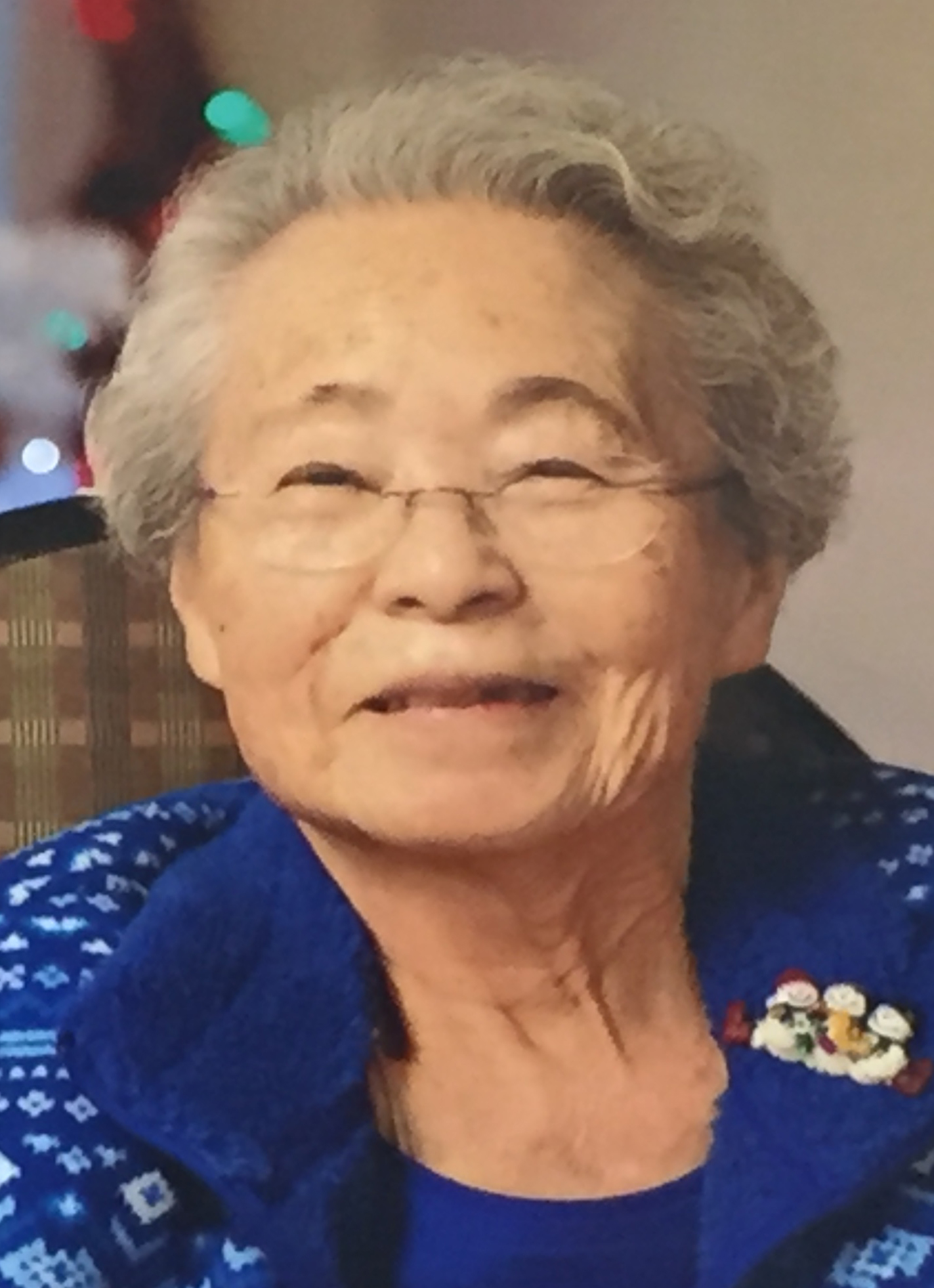 Margaret Shimbashi
1933 - 2023
Margaret Kinuyo Shimbashi (nee Nakanishi), beloved wife of the late Edward Shimbashi, passed away in Taber on March 2, 2023 at the age of 90 after a brief hospital stay and a long and well lived life. At the time of her passing, Margaret was a resident of the Clearview Lodge in Taber.
Relatives and friends were invited to meet with the family at Southland Funeral Chapel, 5006 - 48 Avenue, Taber on Friday, March 10, 2023 between 7:00 P.M. and 8:00 P.M. and at the church prior to the funeral service on Saturday, March 11, 2023 between 10:00 A.M. and 10:40 A.M.
The Funeral Service was held at The Church of Jesus Christ of Latter-day Saints, Barnwell Chapel on Saturday, March 11, 2023 at 11:00 A.M. Burial followed at the Barnwell Cemetery.
Margaret is survived by her children Darryl (Cheryl) Shimbashi of Barnwell, Robert (Heather) Shimbashi of Raymond, Gordon (Brenda) Shimbashi of Spruce Grove, Lei Shimbashi (Steve Arnold) of Airdrie and Amy (Kelly) Paun of Las Vegas; thirteen grandchildren and eleven great grandchildren.
She was predeceased by her husband Edward Shimbashi, grandson Keiton Shimbashi, parents and nine siblings.
Margaret was born February 16, 1933 in Halaula, North Kohala, Hawaii. She had a happy childhood growing up on a sugar cane plantation. Margaret attended university for a few years, but health issues delayed her studies and before she was able to resume them, a handsome farmer from Canada swept her off her feet. She met Edward on New Year's Eve, they became engaged three weeks later and married on February 15, 1957. It was true love for Margaret to leave balmy Hawaii to move to the cold Alberta prairies in the middle of the winter!
Ed took Margaret home to the family farm near Barnwell where they raised their family. Ed worked hard on the farm and in the community. Margaret worked hard supporting Ed in his work and other endeavors while raising five children. Ed passed away in 1989, but Margaret lived on the farm until 2002 when she moved into Barnwell. She resided in Barnwell until moving to the Clearview Lodge in Taber in 2018. Margaret was a faithful member of The Church of Jesus Christ of Latter-day Saints and served in many callings in the Primary, Relief Society and Scouting. She lived a Christ like life and loved serving others. Many families enjoyed the delicious meals she prepared for them in times of need. After she was unable to cook meals, she brightened people's days by giving them chocolates.
Margaret also enjoyed serving in the community. For many years she canvassed Barnwell for donations for the Canadian Diabetes Association. She enjoyed many things such as cooking and baking, crafting, gardening, raising flowers and houseplants, but her greatest love was her family, especially her grandkids. Grandma loved spending time with her grandkids and giving them special treats like Terry's Chocolate Oranges at Christmas and her handmade chocolate Easter eggs. She always reminded her family that they were V.I.P.s to her.
If friends so desire, memorial tributes in Margaret's name may be made directly to the Taber and District Housing Foundation (Clearview Lodge), 5318 - 48 Avenue, Taber, Alberta T1G 1S2 www.taberhsg.ca.
Thank you to the staff at the Clearview Lodge. Mom loved living at the lodge and appreciated all the staff's hard work. Thank you also to the staff at the Taber Hospital for your care of Mom.